Additional Six Cents Reimbursement Letter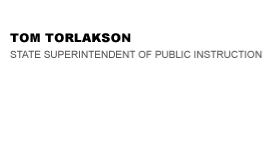 California Department of Education
Official Letter
California Department of Education
Official Letter
September 24, 2012
Dear County and District Superintendents, Charter School Administrators, and Residential Child Care Institution Administrators:
ADDITIONAL SIX CENTS REIMBURSEMENT PER LUNCH SERVED
A foundation of good nutrition is essential for student learning, academic achievement, and lifelong health. As State Superintendent of Public Instruction, I launched the Team California for Healthy Kids campaign aimed at making healthy eating and physical activity a priority throughout the day in schools, before- and after-school agencies, early childhood programs, and communities. The goals of the campaign are increasing physical activity and improving access to water, fresh foods, and salad bars, A core value of the campaign is local participation in all federal child nutrition programs, including the National School Lunch Program and the School Breakfast Program.
Clearly aligned with the goals of Team California for Healthy Kids, the Healthy, Hunger-Free Kids Act of 2010 has make the most significant changes to the NSLP and the SBP in the past 30 years. Starting this fall, students will find school meals healthier than ever, including more fruits and vegetables; more whole-grain-rich offerings; lower-fat milk options; and limits on total meats, grains, and calories. The new meal standards align with the latest in nutrition science, support the battle against childhood obesity, and, at the same time, strengthen the nutrition safety net for our most vulnerable students.
The updated standards became effective July 1, 2012, and as an incentive for timely adoption, compliant school food authorities (SFAs) will be eligible to receive a performance-based reimbursement of an additional six cents for each lunch served. With California SFAs serving almost 600 million lunches during the 2010–11 school year, the additional reimbursement will provide as much as $35 million in additional financial support for school meals through the cafeteria fund. For more detailed information on the updated meal patterns and the performance-based reimbursement, visit the U.S. Department of Agriculture (USDA) Nutrition Standards for School Meals Web page at http://www.fns.usda.gov/cnd/governance/legislation/nutritionstandards.htm and the USDA Certification of Compliance Web page at http://www.fns.usda.gov/cnd/governance/legislation/certificationofcompliance.htm.
Over the last several months, school food service directors, menu planners, and other supporting staff have been working diligently to revise menus to meet the updated nutrition standards. However, school food service staff alone cannot ensure successful implementation of these changes. I ask for your support to ensure that students, parents, teachers, administrators, and other school staff embrace the changes aimed at providing students with the best nutrition possible. A variety of resources are available on the USDA The School Day Just Got Healthier Web page at http://www.fns.usda.gov/healthierschoolday. Thank you for your leadership and strong support of California's child nutrition programs.
If you have any questions regarding this subject, please contact Carol Chase Huegli, Nutrition Education Administrator, by phone at 916-322-1566, or by e-mail at cchasehuegli@cde.ca.gov.
Sincerely,
Tom Torlakson
TT:gh
2012-09380
cc: School Food Service Directors
Last Reviewed: Wednesday, March 8, 2017
Recently Posted in Commissions & Committees