Multi-Tiered System of Supports Intro Letter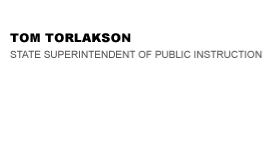 California Department of Education
Official Letter
California Department of Education
Official Letter
June 10, 2014
Fellow Californians,
As our districts and local education agencies re-envision how they are supporting all students to be academically and socially successful under the new Local Control Funding Formula, many educators are aligning their systems of student support at both district and site levels. California's Multi-Tiered System of Support (MTSS) framework supports this thinking and evolution.
MTSS is a system-wide approach that promotes deeper knowledge of differentiated instruction. It is aligned with Response to Instruction and Intervention approach and problem-solving teams. It allows educators to evolve their thinking on how to create and maintain the structural support they need to address the needs of all California students.
Explicitly acknowledging that our diverse California student population requires a comprehensive, flexible, evidence-based process such as MTSS moves educators, students, and parents forward in our journey.
The resources referenced in this Web site will help educators learn how to use MTSS processes so we can continue to work smarter and more collaboratively in order to level the playing field so all California students have the opportunity to realize their dreams.
Sincerely,
Tom Torlakson
TT:ph

Last Reviewed: Monday, February 28, 2022
Recently Posted in Curriculum and Instruction Resources