H-SS Publisher Bulletin 2017-01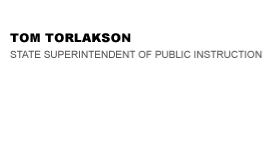 California Department of Education
Official Letter
California Department of Education
Official Letter
January 20, 2017
Dear Publishers of History–Social Science Instructional Materials for Kindergarten through Grade Eight:
2017 HISTORY–SOCIAL SCIENCE INSTRUCTIONAL MATERIALS ADOPTION
(PUBLISHER BULLETIN 2017-01)
If you plan to participate in California's 2017 History–Social Science (HSS) Instructional Materials Adoption, please observe that you must submit the Intent to Submit Form (attached) no later than Wednesday, February 1, 2017. This form is available at the following California Department of Education (CDE) History–Social Science Adoption Web site [http://www.cde.ca.gov/ci/hs/im/].
Based upon the information provided on the Intent to Submit Form, the CDE will invoice participating publishers $5,000 per grade level, per program. That fee will be due no later than March 8, 2017.
If you have any questions regarding this instructional materials adoption process, please contact David Almquist, Publisher Liaison, Instructional Resources Unit, by phone at 916-319-0444 or by e-mail at dalmquis@cde.ca.gov.
Sincerely,
Stephanie Gregson, Ed.D, Director
Curriculum Frameworks and Instructional Resources Division
SG:da
Last Reviewed: Tuesday, January 24, 2017
Recently Posted in History-Social Science
No items posted in the last 60 days.