Letter Regarding the 2014 Mathematics Adoption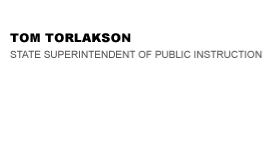 California Department of Education
Official Letter
California Department of Education
Official Letter
January 4, 2013
Dear Publishers of Mathematics Instructional Materials for Kindergarten Through Grade Eight:
2014 MATHEMATICS PRIMARY ADOPTION
PUBLISHER INVITATION TO SUBMIT MEETING
(PUBLISHER BULLETIN 2012-01)
Publishers and producers of instructional materials in mathematics are invited to attend a meeting on January 28, 2013, to review the requirements to participate in the 2014 Mathematics Primary Adoption. This is the first full adoption of kindergarten through grade eight instructional materials in California aligned to the new Common Core State Standards.
Pursuant to Assembly Bill 1246, this adoption will be completed on an accelerated schedule. Therefore, it is important that publishers who are interested in participating read carefully all of the information contained in this and future bulletins related to the upcoming adoption.
At its meeting on January 16–17, 2013, the State Board of Education (SBE) will review and take action upon the following items related to this adoption:
Schedule of Significant Events;
Instructional Materials Reviewer/Content Review Expert Online Application;
Proposed Emergency Regulations: Publisher Fees for Participation in the 2014 Mathematics Adoption;
Criteria for Evaluating Mathematics Instructional Materials for Kindergarten through Grade Eight.
Publishers interested in participating in the 2014 Mathematics Adoption will want to pay particular attention to the last item, as the evaluation criteria outlines in detail the expectations for publishers in order for their programs to be adopted by the SBE. Each of the items above will be posted on the SBE Current & Past Agendas Web page at http://www.cde.ca.gov/be/ag/ag/index.asp approximately 10 days prior to the first day of the meeting.
It is strongly recommended that publishing companies send representatives to the Invitation to Submit meeting who will be responsible for the following tasks:
Meeting the instructional materials adoption requirements and timelines.
Producing the submission package.
Completing standards and criteria maps.
Editing and writing the program. California representatives and bids and contracts representatives of the publisher are also encouraged to attend.
Meeting Date and Time
Location
January 28, 2013
9:30 a.m.–4:00p.m.
East End Complex
1500 Capitol Avenue, Auditorium
Sacramento, CA 95814
A CD-ROM containing the Publishers Invitation to Submit: 2014 Mathematics Primary Adoption (ITS), the evaluation criteria, standards map templates, and other necessary information will be distributed at this meeting. While meeting packets will be prepared for all attendees, please note that only one copy of the CD-ROM will be provided to each publishing company. All items distributed at the meeting and the full contents of the CD-ROM will also be posted on the California Department of Education (CDE) Mathematics Instructional Materials Web page at http://www.cde.ca.gov/ci/ma/im/ shortly after the meeting.
A tentative agenda for the meeting is attached, but the exact order and timing of specific items is subject to change.
Please fill out the attached Publisher Response Form and return it by January 16, 2013, indicating the number of people from your company who will be attending.
The exact schedule of events is pending the action of the SBE at its January meeting; however, we anticipate a submission date of mid-May, 2013, with instructional materials samples due to the CDE and to specified reviewers by late June or early July. AB 1246 requires that final SBE action on the adoption take place no later than March 30, 2014.
If you have any questions regarding this bulletin, please contact David Almquist, Publisher Liaison, Instructional Resources Unit, at 916-319-0444 or by e-mail at dalmquis@cde.ca.gov. You may also contact Cliff Rudnick, Administrator, Instructional Resources Unit, at 916-319-0736 or by e-mail at crudnick@cde.ca.gov.
We look forward to your participation in this important adoption.
Sincerely,
Thomas Adams, Director
Curriculum Frameworks and Instructional Resources Division
TA:km
Attachments
cc: Michael Kirst, State Board President
Bill Honig, Chair, Instructional Quality Commission
Instructional Quality Commission Members
Lupita Cortez Alcala, Deputy Superintendent, Instruction & Learning Support Branch
Last Reviewed: Wednesday, June 2, 2021
Recently Posted in Mathematics
No items posted in the last 60 days.