2010 Science Framework Public Meeting Notice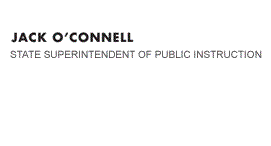 California Department of Education
Official Letter
California Department of Education
Official Letter
MEETING AGENDA
SCIENCE CURRICULUM FRAMEWORK AND
EVALUATION CRITERIA COMMITTEE (CFCC)
(Meeting is open to the public)
June 18-19, 2009
California Department of Education Building
1430 N Street, Room 1101
Sacramento, California 95814
Thursday, June 18, 2009
10 a.m. to 5 p.m. ±
| Time | Agenda Item |
| --- | --- |
| 10:00 | Welcome |
| 10:15 | Morning Session, General Session |
| 12:30 | Lunch |
| 1:30 | Public Comment |
| 1:45 | Afternoon Session, Assessment Chapter |
| 4:45 | Review of Day/Looking Ahead to Next Day |
| 5:00 | Adjourn for the Day |
Friday, June 19, 2009
9 a.m. to 4 p.m. ±
| Time | Agenda Item |
| --- | --- |
| 9:00 | Goals for the Day/Public Comment |
| 9:30 | Morning Session, Assessment Chapter (and/or Grade Level Description Chapters) |
| 11:30 | Lunch (brought in) |
| 12:00 | Afternoon Session, Grade Level Description Chapters |
| 3:30 | Take Home Assignments |
| 4:00 | Adjourn |
ALL TIMES ARE APPROXIMATE AND ARE PROVIDED FOR CONVENIENCE ONLY.
ALL ITEMS MAY BE RE-ORDERED AT THE NOTICED MEETING.
THE ORDER OF BUSINESS MAY BE CHANGED WITHOUT NOTICE
All times are approximate; the timing and order of activities may change. The Science CFCC will commence, recess, and reconvene as necessary throughout the two-day meeting. The outline of activities is provided for convenience only. The actual order of business may be changed without notice by the CFCC Chair to accommodate the needs of members, invited presenters, and key staff.
FOR MORE INFORMATION:
California Department of Education
Curriculum Frameworks and Instructional Resources Division
1430 N Street, Room 3207
Sacramento, California 95814
916-319-0881 or 916-319-0451
916-319-0172 (FAX)
REASONABLE ACCOMMODATION WILL BE PROVIDED FOR ANY INDIVIDUAL WITH A DISABILITY
Pursuant to the Rehabilitation Act of 1973 and the Americans with Disabilities Act of 1990, any individual with a disability who requires reasonable accommodation to attend or participate in a meeting or function of the Curriculum Development and Supplemental Materials Commission may request assistance by contacting the California Department of Education's Curriculum Frameworks and Instructional Resources Division.
Last Reviewed: Tuesday, September 19, 2017
Recently Posted in Science