CBEDS Fall 2017 Data Collection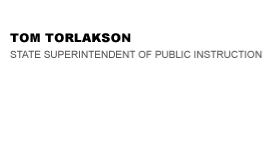 California Department of Education
Official Letter
California Department of Education
Official Letter
March 27, 2017
Dear County and District Superintendents and Select Charter School Administrators:
CALIFORNIA BASIC EDUCATIONAL DATA SYSTEM
FALL 2017 DATA COLLECTION
The California Department of Education (CDE) is preparing for the fall 2017 California Basic Educational Data System (CBEDS) data collection. This letter is to inform local educational agencies (LEAs) of key dates for the 2017–18 CBEDS data collection cycle, provide information regarding available resources, and inform LEAs of changes to this year's CBEDS data collection.
Key Dates and Resources
Information Day is Wednesday, October 4, 2017. On this day, each LEA is responsible for collecting aggregate classified staff and school and district demographic data. These data are to be submitted through the CBEDS – Online Reporting Application (ORA) by October 31, 2017. CBEDS-ORA, which is accessible from the CDE Web site at http://www3.cde.ca.gov/opuscbeds/login.aspx, will be available for data reporting by the end of September. A limited version of this application, however, will be available in July for LEAs to view their List of Expected Schools and access prior year data, if needed.
The updated 2017–18 Administrative Manual, forms, and Import File Specifications were recently posted on the CDE CBEDS Web page. Web-based training and additional resources will be available in August. For your convenience, all CBEDS resources will be made available through the CDE CBEDS Web page at http://www.cde.ca.gov/ds/dc/cb/.
Changes to the 2017–18 CBEDS Data Collection
While there are no changes to the County District Information Form (CDIF), the Truancy section, as well as the Concept 6 year-round calendar type have been removed from the School Information Form (SIF). Since there is no longer a mandate to collect Truancy data, and the Concept 6 calendar option is now obsolete, these elements have been removed from the CBEDS data collection. As a result of these changes, some sections of the SIF have been reordered. Following are details on the changes to the SIF.
Removed Elements
Truancy (Formerly SIF Section C)

Educational Calendar, Concept 6 year-round calendar option (Formerly in SIF Section D).
Reordered Elements
Parental Exception Waivers is now Section C.

Educational Calendar, year-round calendar options in Section D have been reordered.

Estimated Number of Teacher Hires (for independently reporting charter schools) is now Section E.

Increased Learning Time (for schools participating in the School Improvement Grant [SIG]) is now Section F.

School Year Minutes (for schools participating in the SIG) is now Section G.
CDE staff have been working diligently to update key resources in order to provide LEAs with the information and tools they need, as well as to provide ample time to prepare for the changes to the fall 2017–18 CBEDS data collection. If we can be of any assistance as you prepare for the 2017–18 CBEDS data collection, or should you have any questions regarding the content of this letter, please contact the CBEDS/CDS Support Office by phone at 916-324-6738 or by e-mail at cbeds@cde.ca.gov.
Sincerely,
Jerry Winkler, Director
Educational Data Management Division
JW:sy
cc: California Basic Educational Data System Coordinators
Last Reviewed: Wednesday, March 29, 2017
Recently Posted in Data Collections
District of Choice Data Collection Plan (added 18-Jan-2018)
Contains the plan for collecting data for districts of choice as specified in subdivision (a) of California Education Code Section 48313.