CBEDS Contact Letter July 4, 2017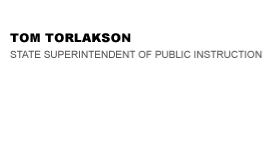 California Department of Education
Official Letter
California Department of Education
Official Letter
July 14, 2017
Dear Select California Basic Educational Data System Coordinators:
CALIFORNIA BASIC EDUCATIONAL DATA SYSTEM FALL 2017 SIGNIFICANT DATES, COORDINATOR RESPONSIBILITIES, AND CONTACT UPDATES
The California Basic Educational Data System (CBEDS) data collection is a required data collection administered in order to meet federal and state reporting mandates. The purpose of this letter is to notify local educational agencies (LEAs) of the significant dates for the fall 2017 CBEDS data collection, to inform LEAs of their CBEDS data reporting responsibilities, and to request any necessary updates to CBEDS Coordinators' contact information.

Significant Dates
Information Day is Wednesday, October 4, 2017. On this day, each LEA is responsible for collecting aggregate classified staff, school, and district demographic data. The deadline to submit these data is October 31, 2017. Data must be submitted through the CBEDS Online Reporting Application (ORA; CBEDS-ORA). If data are not received by the October 31 deadline, superintendents and charter school administrators will be notified of their late (or non-submission) status via an e-mail notification on November 1, 2017.

CBEDS Coordinator Responsibilities
It is the CBEDS Coordinator's responsibility to ensure that its LEA is prepared to meet the CBEDS data reporting requirements. It is also the Coordinator's responsibility to hold training sessions for LEA staff, to verify data, and to ensure that data for every school in the LEA (including charter schools reporting through their authorizing agencies) are electronically submitted to the California Department of Education (CDE) by the October 31 deadline.
Charter schools that elect to report their data independently will be responsible for submitting all data for their charter school directly to the CDE. For more information on policy related to charter schools' reporting status, please visit the CDE CALPADS Charter Schools Web page at http://www.cde.ca.gov/ds/sp/cl/charterschools.asp.

CBEDS Coordinator Contact Information, User Name, and Password
Each LEA must designate a CBEDS Coordinator, who will be the CDE's point of contact for any questions about the data submitted by the LEA. It is important to keep your CBEDS Coordinator information current, as it will be used to disseminate notifications and updates related to the CBEDS data collection.
To update your contact information:
Go to the CDE CBEDS-ORA Web site at: http://www3.cde.ca.gov/opuscbeds/login.aspx
Enter your user name and password and select the "Logon" button. User names and passwords will be provided in separate e-mails shortly after the sending of this letter. (Note: User names and passwords are case sensitive.)
Select the "Update User Information" option from the Main Menu.
Make the appropriate updates and submit the information.
Please note: An e-mail address is required in order to receive notifications regarding updates and certification of CBEDS data. If you oversee more than one district or independently reporting charter school, note that only one e-mail will be sent. If you need information for other entities, please contact the CBEDS/CDS Support office for assistance.
We look forward to working with your LEA as you prepare for the 2017–18 CBEDS data collection. Should you have any questions regarding the content of this letter, please contact the CBEDS/CDS Support Office by phone at 916-324-6738 or by e-mail at cbeds@cde.ca.gov.

Sincerely,
/s/
Jerry Winkler, Director
Educational Data Management Division
JW: sy
cc: County Superintendents, District Superintendents

Last Reviewed: Friday, August 25, 2017
Recently Posted in Data Collections
District of Choice Data Collection Plan (added 18-Jan-2018)
Contains the plan for collecting data for districts of choice as specified in subdivision (a) of California Education Code Section 48313.