CBEDS Resources and Responsibilities Letter (LEA)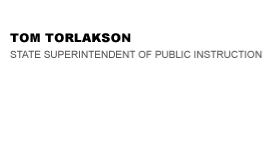 California Department of Education
Official Letter
California Department of Education
Official Letter
August 25, 2017
Dear Select CBEDS Coordinators:
CALIFORNIA BASIC EDUCATIONAL DATA SYSTEM
RESOURCES AND RESPONSIBILITIES
This letter is to inform California Basic Educational Data System (CBEDS) Coordinators of their responsibilities for collecting and submitting CBEDS data and to provide coordinators with the resources they need to ensure a timely and successful submission of 2017–18 CBEDS data. CBEDS data represent current and prior year data, as well as future projections. The CBEDS data collection begins on Information Day, October 4, 2017, and data are to be submitted to the California Department of Education (CDE) on or before October 31, 2017.
Coordinator Responsibilities
As your local educational agency's (LEAs) CBEDS Coordinator, it is your responsibility to:
Participate in the 40-minute online CBEDS training.
Review the List of Expected Schools and work with your LEA's County-District-School (CDS) Coordinator to report school closures, school name changes, and grade span changes.
Ensure that accurate data for all schools in your LEA, excluding independently-reporting charter schools, are submitted in a timely fashion using the CBEDS Online Reporting Application (CBEDS-ORA).
Provide CBEDS summary reports to the appropriate staff for review and approval.
Serve as the point of contact for any questions about the data submitted.

Maintain CBEDS contact information through CBEDS-ORA.
CBEDS Resources
In order to successfully complete the 2017–18 CBEDS data collection, CBEDS Coordinators should review the following, all of which are accessible via the CDE CBEDS Web page at http://www.cde.ca.gov/ds/dc/cb/index.asp:
The CBEDS Administrative Manual

CBEDS Frequently Asked Questions

The CBEDS 2017 Data Collection letter, dated March 24, 2017
The CBEDS training, which is a video consisting of Microsoft PowerPoint with voice-over narration and may be viewed at your leisure.
Any additional resources the CDE makes available via the CDE CBEDS Web, such as forms, letters, policies, and guidelines.
In addition, CBEDS Coordinators will need their List of Expected Schools and access to CBEDS-ORA. Details on each of these are described below.
List of Expected Schools
The List of Expected Schools includes the schools in your LEA that are expected to report data on Information Day. It includes the schools that are open in 2017–18 and the schools that are closed or temporarily closed for 2017–18, but were open in 2016–17. The list also indicates whether any of the schools in your LEA are independently reporting charter schools or schools participating in the School Improvement Grant (SIG). The accuracy of this list is critical in the submission of your data, as inaccurate information may prevent the submission or processing of your data.
To access and review your LEA's List of Expected Schools:
If the List of Expected Schools is not accurate, please follow the instructions provided on the Web page to make corrections.
CBEDS Online Reporting Application
CBEDS School Information Form (SIF) and County District Information Form (CDIF) data are collected through CBEDS-ORA. This online application contains formatted data entry screens, built-in validation checks, current and prior year data reports, and the ability to import and export data files. The CBEDS-ORA is located on the CDE CBEDS-ORA Web site at http://www3.cde.ca.gov/opuscbeds/login.aspx.
This application requires a user name and password to access the system. Your CDE-assigned LEA user name and password were provided via e-mail in July 2017. If you do not have your username or password, please contact CBEDS staff to obtain this information.
If we can be of any assistance as you prepare for the 2017–18 CBEDS data collection, or should you have any questions regarding the content of this letter, please contact CBEDS staff in the CBEDS/CDS Support Office by phone at 916-324-6738 or by e-mail at cbeds@cde.ca.gov.
Sincerely,
Shana Yeary, Manager
CBEDS/CDS Support Office
SY:ly
Last Reviewed: Thursday, August 31, 2017
Recently Posted in Data Collections
District of Choice Data Collection Plan (added 18-Jan-2018)
Contains the plan for collecting data for districts of choice as specified in subdivision (a) of California Education Code Section 48313.