CACFP Day Care Home Sponsors
List of California day care home (DCH) sponsors operating the Child and Adult Care Food Program (CACFP).
Important Notice: CACFP Program Moved to CDSS
The Early Childhood Development Act of 2020 (Senate Bill (SB) 98, Chapter 24, Statutes of 2020) authorized the transfer of child care and development programs administered by the California Department of Education to the California Department of Social Services (CDSS) effective July 1, 2021. The content on this page may not be current and involves the Child and Adult Care Food Program (CACFP) that has moved to CDSS. Visit the CDSS CACFP web page

or call 1-833-559-2420 for more information.
CACFP provides reimbursement for nutritious meals and snacks served to small groups of children receiving nonresidential day care in licensed or approved private homes. A day care home must sign an agreement with a sponsor to participate in CACFP. The sponsor organizes training, conducts monitoring, and helps with planning menus and filling out reimbursement forms.
Select a county to display a list of sponsors for that county, or choose from the list of counties in alphabetical order.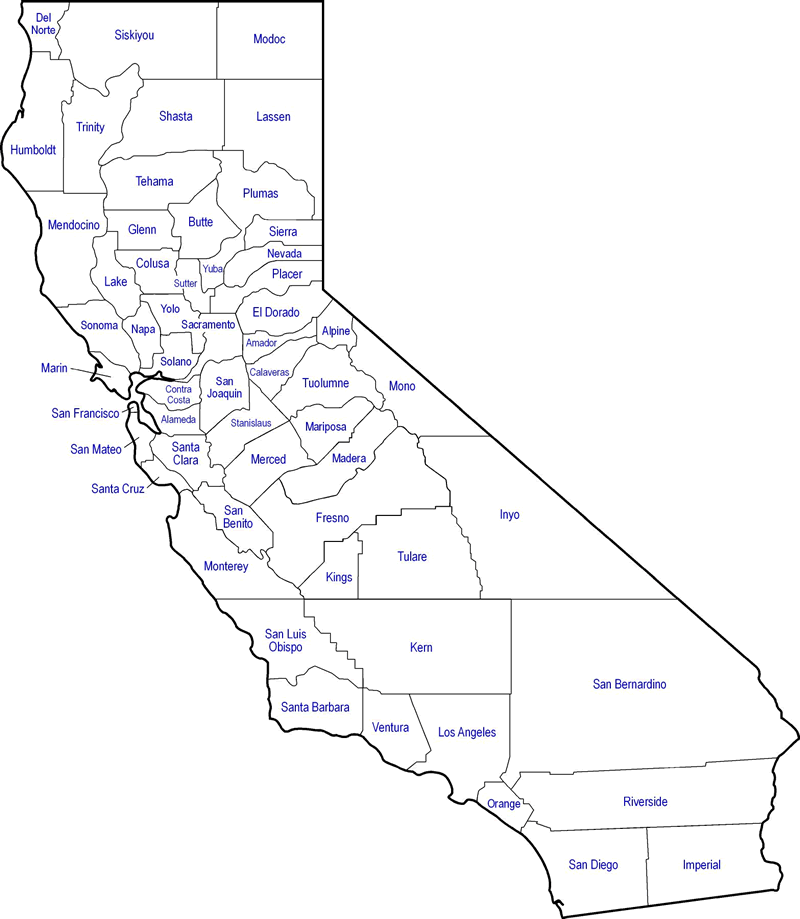 List of Counties in Alphabetical Order
For program information, please visit the Child and Adult Care Food Program.
Questions: Nutrition Services Division | 800-952-5609
Last Reviewed: Thursday, June 10, 2021