Corrections to the Cohort Data & A-G Requirements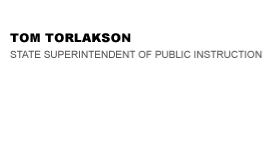 California Department of Education
Official Letter
California Department of Education
Official Letter
June 8, 2017
Dear County and District Superintendents and Charter School Administrators:
CORRECTIONS TO THE COHORT GRADUATION DATA AND UC/CSU A-G REQUIREMENTS FOR THE FALL 2017 CALIFORNIA SCHOOL DASHBOARD
The purpose of this letter is to notify you that your designated Secure Accountability Coordinator received a letter yesterday informing them of an additional opportunity to correct the:
2015–16 graduation cohort, and
a-g requirements (i.e., University of California [UC]/California State University [CSU] Indicator in the California Longitudinal Pupil Achievement Data System [CALPADS]).
Both the Graduation Rate Indicator and the College/Career Indicator (CCI) reported in the California School Dashboard (Dashboard) uses the four-year graduation cohort data. For the Fall 2017 Dashboard, the 2015–16 four-year graduation cohort will be used.
Although the correction window for the 2015–16 graduation cohort closed on February 17, 2017, the California Department of Education (CDE) is re-opening the correction window to provide local educational agencies (LEAs) with a FINAL correction opportunity for the 2015–16 four-year cohort graduation data. If your LEA did not have any students enrolled in 12th grade during the 2015–16 school year, please disregard this letter.
Your Secure Accountability Coordinator also received access to a student-level data file that identifies whether Class of 2016 students:
Graduated in four-years or five years, or did not graduate
Completed a-g requirements (i.e., UC/CSU Indicator in CALPADS)
Completed Career Technical Education (CTE) pathway(s), and/or
Completed dual enrollment course(s).
Secure Accountability Coordinators have been directed to work with their CALPADS LEA Administrators to update incorrect data previously submitted by your LEA to the CALPADS Operational Data Store (ODS). Enrollment and exit data must be updated by June 30, 2017.
The CDE will extract these data from the CALPADS ODS on July 3, 2017. Correcting data in the CALPADS ODS by the June 30, 2017, deadline will ensure that your LEA's 2015–16 cohort graduation data are appropriately updated for the release of the Fall 2017 Dashboard. It will also ensure that the 2015–16 cohort graduation data are correct when the "Cohort Outcome Data 2015–16" DataQuest Report is re-released in late summer or early fall of 2017.
Note that LEAs should not update the CTE or course completion data as these data will not be re-pulled and are being provided in the data file for informational purposes only.
This additional correction opportunity is only being made available for the Fall 2017 Dashboard. The California Department of Education is in the process of incorporating new cohort graduation reports to improve the functionality of CALPADS, which will eliminate the need for additional correction windows for future Dashboard reports.
If you have any questions regarding this letter, please contact the Academic Accountability Unit (AAU) by e-mail at aau@cde.ca.gov or by phone at 916-319-0863.
Sincerely,
/s/
Cindy Kazanis, Director
Analysis, Measurement, and Accountability Reporting Division
CK:bm
cc: CALPADS LEA Administrators
Last Reviewed: Monday, June 19, 2017
Recently Posted in School Performance