2016-17 Data Collections: Mid-Year Update Letter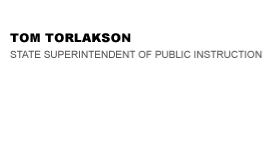 California Department of Education
Official Letter
California Department of Education
Official Letter
May 5, 2017
Dear County and District Superintendents and Charter School Administrators:
2016–17 DATA COLLECTIONS MID-YEAR UPDATE;
2017–18 CHANGES
The purpose of this letter is to highlight the important areas of focus for Superintendents and Charter School Administrators during the upcoming End-of-Year (EOY) data submission to the California Longitudinal Pupil Achievement Data System (CALPADS) as well as highlight important changes for the 2017–18 reporting year. Please review this letter carefully and discuss this work with your staff to ensure that your agency can meet the deadlines. In particular, this letter highlights the use of these data in the California School Dashboard (Dashboard) and first-time collection of chronic absenteeism.
The California Department of Education (CDE) congratulates local educational agencies (LEAs) for certifying their 2016–17 Fall submissions by the deadline. The CDE continues to recognize and appreciate the hard work and dedication of LEA leadership and staff in submitting quality data to the CDE.
2016–17 END-OF-YEAR SUBMISSIONS
The key dates for the CALPADS EOY submission are specified in the table directly below. These dates were published last year and have not changed. The amendment window deadline is earlier than in previous years in order to provide the most recent data possible for the Dashboard, something requested by many LEAs and other consumers of the data. It is important that the performance indicators displayed in the Dashboard are based on the most recent data available in order to effectively inform the development of Local Control and Accountability Plans (LCAPs) and to foster continuous improvement. The EOY data submission deadlines attempt to balance practical data submission constraints faced by LEAs at the end of the year (e.g., school calendars and staff availability) with the timely and accurate data. These data require two levels of LEA certification with Superintendent approval of Level 2 certification. Please be prepared to have necessary staff review reports prior to leaving for summer break.
Date
CALPADS EOY 1–3 Submissions
Monday,
May 15, 2017
EOY Certification Begins

Monday, July 31, 2017

Certification Deadline

Friday, August 11, 2017

Close of Amendment Window
(Final Deadline)
Data Collected During the CALPADS EOY 1–3 Submissions
LEAs and Independently Reporting Charter (IRC) Schools certify reports displaying cumulative 2016–17 data for:
Course Completion for grades 7–12
Career Technical Education (CTE) participants, concentrators, completers
Program Participation
Homeless Student Counts
Student Discipline (suspension/expulsion rates)
Cumulative Enrollment
Student Chronic Absenteeism
End-of-Year Data Used for the California School Dashboard
The EOY data displayed in the table below will be used to calculate state performance indicators displayed in the Dashboard. Therefore, it is particularly important for LEAs to review these data for accuracy prior to certification. Once the EOY amendment window closes, LEAs will not receive another opportunity to decertify, correct, and recertify these data. We strongly urge you to allocate sufficient staff resources to the timely and accurate submission and certification of these data now and in future years.
State Performance Indicator
Submission
Key Data
College/Career Indicator

EOY 1, EOY 2 and Operational Data Store (ODS)

Completion of Dual Enrollment Courses
Completion of CTE Pathways
Golden State Seal Merit Diploma and State Seal of Biliteracy Indicators

Also being considered for inclusion:

Participation in a Partnership Academy
Completion of CTE courses that have been designated as a Postsecondary Articulated Course
Completion of Work Experience Education Courses

Suspension Rate
(K–12)

EOY 3

Student Suspensions
Cumulative Enrollment

Chronic Absenteeism*

EOY 3

Student Absenteeism Summary Data*

English Learner Progress
(K–12)

ODS

Reclassified Fluent English Proficient (RFEP) Status
*The CDE has provided prior communications about the collection of data to calculate chronic absenteeism. The CDE recognizes that LEAs will be submitting these data for the first time and that the quality of these data will improve over time. Even though a performance indicator will not be calculated because two years of data are needed to do this, it is still very important to pay attention to these data because they will be used for federal reporting. (Please note that the absenteeism data collected through CALPADS will not replace the average daily attendance (ADA) data submitted to the CDE for purposes of funding the Local Control Funding Formula (LCFF) or other programs funded based on ADA. However, to the extent possible, the same definitions are being used so that LEAs may utilize the data that they already collect.)
Other Important End-of-Year Reminders
Update CALPADS with Enrollments on a Year-Round Basis: Beginning in 2016–17, LEAs will certify a cumulative enrollment count for the school year. This count will provide additional important information about a school's population, and it will be used to calculate the suspension and chronic absenteeism rates. Therefore, it is important for LEAs to update CALPADS throughout the year with student enrollment and exit records.
Exit Students at the End of the School Year: Beginning in 2017–18, the CDE will begin to calculate the 4-year cohort graduation rate using CALPADS ODS data in mid to late August. Therefore, it is important for LEAs to engage in the best practice of exiting students at the end of the school year and not waiting until the fall. These data will also be used for calculating student mobility and stability metrics, which require each enrollment to be closed out as part of the submission of cumulative enrollment data.
Update Exit Records for Graduates with Golden State Seal Merit Diploma and/or State Seal of Biliteracy: Beginning May 9, 2017, LEAs will be able to indicate on the Student Enrollment (SENR) file whether students graduating high school in 2016–17 are doing so having earned a Golden State Seal Merit Diploma and/or a State Seal of Biliteracy. In future years, these data may be incorporated into the College/Career performance indicator.
Update Title I, Part A Schoolwide Status: LEAs are required to certify a school's Title I status in the Consolidated Application and Reporting System (CARS) as part of the Title I, Part A Notification of Authorization of Schoolwide Program data collection. A school's Title I status is certified as either Targeted Assisted Status (TAS) or Schoolwide Program (SWP). This information is loaded in CALPADS and is used to pre-populate information on Certification Report 5.1 – Program Participants – Count.
For LEAs that have not certified these data in CARS, CALPADS will reflect the school's status as TAS. In order to certify accurate data in EOY 2, LEAs receiving Title I, Part A funding should review their 2016–17 data in CARS as soon as possible, so that CALPADS reflects the correct Title I, Part A funding and TAS/SWP status for each school.CALPADS is updated with CARS data on a weekly basis.

2017–18 CHANGES
Direct Certification for Reduced Price Meals
Beginning in July 2017, LEAs will have access to downloadable files that identify students who are eligible for reduced price meals through the National School Lunch Program (NSLP) based on new state-level matching conducted with the California Department of Health Care Services (CDHCS) and the California Department of Social Services (CDSS). The CDE strongly encourages LEAs to take advantage of these data to provide reduced price meals to eligible students. The CDE has already communicated to LEA staff a number of training opportunities for this new functionality. The training sessions are designed for joint attendance by CDE Nutrition Services and CALPADS staff.
Change to CALPADS Administrator Authorization
To implement best practices and enhance overall CALPADS security, the process for authorizing CALPADS Administrators has been modified. If a CALPADS Administrator application is over one year old, a new application is now required upon password reset.
IN SUMMARY
Ensuring accurate data during the EOY certification window has become particularly important because of the use of the data in the development of the State performance indicators. LEAs are again reminded that there is no opportunity for LEAs to revise certified data once the final deadline has passed. If you have questions, please feel free to contact Karen Almquist, Education Administrator, CALPADS/CBEDS/CDS Operations Office, by phone at 916-319-0529 or by e-mail at kalmquis@cde.ca.gov.
Sincerely,
Keric Ashley, Deputy Superintendent
District, School, and Innovation Branch
KA:jw
cc: LEA CALPADS Administrators
Last Reviewed: Tuesday, August 13, 2019
Recently Posted in School Performance