2017-18 Data Collections: Back-to-School Letter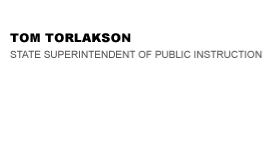 California Department of Education
Official Letter
California Department of Education
Official Letter
September 6, 2017
Dear County and District Superintendents and Charter School Administrators:
2017–18 DATA COLLECTIONS: ANNUAL BACK-TO-SCHOOL LETTER
The California Department of Education (CDE) congratulates local educational agencies (LEAs) for their 2016–17 data submissions. The CDE continues to recognize and appreciate the hard work and dedication of LEA leadership and staff in submitting accurate and reliable data to the CDE. The importance of LEA leadership in data management and their role in reporting accurate data cannot be overstated, especially given the high stakes use of the submitted data in the California School Dashboard (Dashboard). Additionally, external entities are increasingly requesting these data to conduct important research studies that inform educational policy and practice.
This letter kicks off the 2017–18 data collection season for the following major data collections:
California Longitudinal Pupil Achievement Data System (CALPADS)
California Basic Educational Data System (CBEDS)
Consolidated Application and Reporting System (CARS)
The 2017–18 certification and amendment window deadlines for these data collections are posted on the CDE CALPADS, CBEDS-ORA, and CARS Submission Calendar Web page at http://www.cde.ca.gov/ds/dc/es/subcal.asp.
IMPORTANT TRAINING OPPORTUNITIES
With the increased use of CALPADS data for high stakes purposes, superintendents, charter school administrators, and other executive level LEA administrators are strongly encouraged to take advantage of the training opportunities designed specifically for them. The following training sessions provide executive level administrators an understanding of state reporting and how to support their staff in completing this work.
The State Reporting Overview for Administrators course provides administrators with an understanding of the purpose of CALPADS, a high-level overview of CALPADS data and workflow process, information regarding how CALPADS data are used, and best practices for data management and reporting. For more information, or to register for this course, see the California School Information Services (CSIS) Web pages related to this course: For Web-based, instructor-led training, visit http://csis.fcmat.org/Pages/K12-State-Reporting-Overview-for-Administrators.aspx; for self-paced training, visit http://csis.fcmat.org/Pages/K12-State-Reporting-Overview-for-Administrators-SP.aspx.
The Road Map for the School Year course helps administrators understand the big picture of reporting requirements including changes in the statewide systems, lessons learned, and best practices for state reporting. For more information, or to register for this course, visit the CSIS Web page at http://csis.fcmat.org/Pages/Road-Map-for-the-School-Year.aspx.
In addition, the CDE will be providing workshops to help prepare LEAs for two major upcoming changes: (1) the restructuring of Career Technical Education (CTE) state course codes and (2) the transition of the California Special Education Management Information System (CASEMIS) to CALPADS. The CDE encourages superintendents and charter school administrators to support CALPADS and program staff to attend these training sessions together. The CDE will inform you regarding the dates and locations of the September and October workshops once dates are confirmed.
CTE Course Code Restructuring: The use of CTE Pathway completion data in the calculation of the College/Career Performance Indicator has prompted the restructuring of the CTE State Course codes to facilitate the mapping of local CTE courses into the state course codes and provide more consistency across the state. The CDE has already provided numerous workshops to help LEAs with this transition. Visit the CDE CTE Course Mapping Workshops Web page for the latest workshop dates and information at http://www.cde.ca.gov/ds/sp/cl/ctecrsmapwrkshp-2017.asp.
CASEMIS to CALPADS Transition: To reduce the local reporting burden and increase data quality and integrity, the CDE will be transitioning CASEMIS to CALPADS beginning in the fall of 2019. This transition will require LEAs to submit data from their special education data systems directly to CALPADS, necessitating that LEAs implement business processes that ensure the integration of their local special education and student information systems. During the CDE's annual "Fall CASEMIS Roadshows," which begin in October 2017, Special Education and CALPADS staff will update LEAs on upcoming changes in CASEMIS for December 2018. The Roadshows are designed to facilitate the transition the following year, and will debut some of the data validations that will be required when CASEMIS is transitioned into CALPADS.
CALPADS UPDATE
The active involvement of superintendents and charter school administrators in ensuring the accuracy of the data submitted to CALPADS is absolutely critical because the data are used to:
Determine state funding for the supplemental and concentration grants under the Local Control Funding Formula (LCFF).
Determine a number of the statewide performance indicators displayed on the Dashboard.
Register students for statewide assessments.
Facilitate compliance monitoring with state and federal law.
Provide the public with information about California's K–12 public schools, through posting on DataQuest.
Provide the research community with data that inform K–12 policy and practice.
For most of these data, once certified, there is no opportunity to change them. For data related to fiscal calculations, adjustments can only occur through the audit process. Therefore, it is important for LEAs to certify accurate data, which superintendents and charter school administrators can help ensure by:
Communicating the importance of data and data quality to the organization.
Using data locally for decision-making and monitoring.
Ensuring that business processes are in place and consistent data management practices are followed that focus on having accurate data available when it is needed for local use or state reporting.
Allocating adequate staff resources for the timely collection, reporting, verification, and use of accurate data.
Holding staff accountable for successfully completing their data management responsibilities.
Key points to ensuring that accurate data are submitted to CALPADS
Keep CALPADS updated on a regular basis. If routinely updating CALPADS, especially with enrollment and exit data, is not already a part of the LEA's local business practices, steps should be put in place as quickly as possible to begin this practice, because:
Data are pulled from CALPADS on a daily basis for both interim and summative Smarter Balanced test registration.
Data are pulled at announced times to develop accountability metrics, such as the four-year graduation cohort rate.
Regular updates by all LEAs ensures that information on transferring students is available on a timely basis, thus enabling schools to appropriately serve those students.
It helps to ensure that all enrollments are captured, which is important in determining a school's or LEA's cumulative enrollment count which is used in the calculation of suspension, chronic absenteeism, and mobility rates.
Carefully review certification reports prior to certifying to ensure accuracy. The superintendent or charter school administrator is responsible for certifying that the data submission is complete and accurate. Each submission includes high-stakes data, such as:
Fall 1 includes the data used to determine the supplemental and concentration grants under the LCFF.
Fall 2 includes data that are used to determine whether an LEA requires monitoring for the provision of services to English learners.
End-of-Year (EOY) 1 and 3 include data used to calculate statewide performance indicators displayed publicly on the Dashboard and DataQuest.
Data Used for the Dashboard
It is important to pay particular attention to these data as they are, or will be, used to calculate the statewide performance indicators on the Dashboard (Refer to the CDE California Accountability Model and School Dashboard Web page at http://www.cde.ca.gov/ta/ac/cm/).
State Performance Indicator

Submission

Key Data
To determine student groups for all indicators

Operational Data Store (ODS)*

Demographic (gender, race ethnicity)
Program participation (socio-economically disadvantaged, migrant, homeless, English learner)
Foster

Four-Year Cohort Graduation Rate

ODS

Enrollment/Exit
Completion Status

College/Career Indicator

EOY 1

ODS

Completion of Career and Technical Education Pathways
Completion of Dual Enrollment Courses
Student Met all University of California/California State University requirements
Golden State Seal Merit Diploma
Seal of Biliteracy

Suspension Rate
(K–12)

EOY 3

Student Suspensions
Cumulative Enrollment

Chronic Absenteeism

EOY 3

Student Absenteeism Summary Data
Cumulative Enrollment
(Note: 2016–17 data may be displayed for information purposes on the November 2017 Dashboard)

English Learner Progress
(K–12)

ODS

Reclassified Fluent English Proficient (RFEP) Status (from July 1 through June 30)
* ODS data are not certified as part of a submission.
Once the EOY data submission window closes, there are no more opportunities to decertify, correct, and recertify these data. Therefore, we strongly urge you to allocate sufficient staff resources to the timely and accurate submission and certification of these data now and in future years.
Superintendents and charter school administrators should also be aware that when certifying a data submission, they are certifying the data that are used to calculate the performance indicators, and that the CALPADS certification reports do not always reflect how data are displayed on DataQuest or the Dashboard. CALPADS was developed with federal funds; therefore, CALPADS reports reflect how data are submitted to meet federal reporting requirements. Additionally, the CALPADS reports were developed much earlier, prior to the advent of the Dashboard. The CDE fully recognizes the need to develop reports in CALPADS that are consistent with how data are displayed within DataQuest and how the data align with the Dashboard. The CDE will be developing such reports in the future. The first such report will be a four-year cohort graduation rate report.
OTHER UPDATES
The CBEDS Fall 2017 Data Collection letter, dated March 27, 2017, highlights changes to the CBEDS collection. The letter is available on the CDE CBEDS Web page, under the "Correspondence" heading, at http://www.cde.ca.gov/ds/dc/cb/index.asp.
The 2017–18 Consolidated Application Program Guidance and Instructions are available in the "What's New" section of the CDE Consolidated Application Web page at http://www.cde.ca.gov/fg/aa/co/index.asp.
EDGO!
Other CDE activities aimed to support LEA data efforts also continue. Since its kick-off in January 2016, the CDE's formal Educational Data Governance (EDGO!) Program, a collaborative, cross-division program led by the CDE Educational Data Management Division, continues to evolve the CDE's data governance. Among other things, the EDGO! activities have resulted in mandatory annual data privacy training for CDE staff and contractors with access to student-level data; the implementation of a formal, public-facing system for data requests; participation in regional data privacy training sessions; and the review of access policies for the CDE's major student data systems.
In the near future, the CDE plans to release new Web pages to share data governance resources it has found to be useful. In the meantime, we encourage LEAs to visit the CDE Data Privacy Web page at http://www.cde.ca.gov/ds/dp/ where you can find a wealth of resources for improving data privacy.
IN SUMMARY
Thank you in advance for your efforts in submitting quality and timely data to the CDE. We look forward to working with your staff to submit data throughout the year. I appreciate your ongoing support of your staff, particularly LEA CALPADS Administrators and their staff, who through their work are playing a key role in so many critical functions.
Keeping CALPADS updated with student enrollments and exits, and certifying accurate data during the submission windows, has become increasingly important because of the use of the data in mission critical functions and for high stakes purposes. Please remember that there is no opportunity for LEAs to revise certified data once the final deadlines have passed.
If you have questions, please feel free to contact Karen Almquist, Education Administrator, CALPADS/CBEDS/CDS Operations Office, by phone at 916-319-0529 or by e-mail at kalmquis@cde.ca.gov.
Sincerely,
Keric Ashley, Deputy Superintendent
Performance, Planning, and Technology Branch
KA:jw
cc: LEA CALPADS Administrators
Last Reviewed: Thursday, September 7, 2017
Recently Posted in School Performance