William Ellerbee, Jr.
---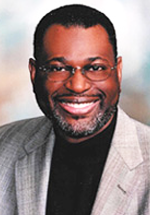 Dr. William J. Ellerbee, Jr. is Deputy Superintendent of the Student Support & Special Services Branch. Dr. Ellerbee has more than 29 years of experience in education administration, in addition to experience as an elementary principal and teacher. He received his bachelor's and master's degrees from California State University, Sacramento, and his doctorate from the University of the Pacific in Stockton. He serves on several local, state, and national boards and committees. He is also the recipient of numerous awards and recognitions for his leadership, dedication, and commitment to education and the community.
Questions: Executive Office | 916-319-0800
Last Reviewed: Tuesday, December 6, 2016
Recently Posted in Biographies
No items posted in the last 60 days.