Fiscal Year 2016-17 Year-end Letter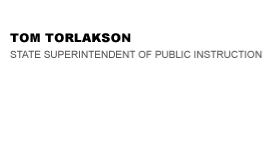 California Department of Education
Official Letter
California Department of Education
Official Letter
July 19, 2017
Dear Executive Directors, Child Care and Development Programs:
FISCAL YEAR 2016–17 YEAR-END REPORTING REMINDERS
The purpose of this letter is to remind contractors of the due dates and reporting requirements for the fiscal year ending June 30, 2017. Please share this letter with your agency staff, as the information will be useful in closing Fiscal Year (FY) 2016–17. A subsequent letter will be issued in the coming weeks to inform contractors of any changes to child care and development contracts and reporting procedures for FY 2017–18.
CONTRACTS OR CONTRACT AMENDMENTS
All original contracts and any remaining contract amendment(s) for FY 2016–17 must be signed and returned to the Contracts Office as soon as possible. Child Development and Nutrition Fiscal Services (CDNFS) cannot make payments based on amended terms until the amendment has been signed and returned.
YEAR-END REPORTS
Year-end attendance and fiscal reports are due in the CDNFS office by July 20, 2017. Postmarks do not qualify as receipt dates. A delinquent report results in withholding any remaining apportionments due for FY 2016–17. Additionally, apportionments for FY 2017–18, beyond the initial payment, will be withheld until the contractor has complied with this contract requirement.
REVISED REPORTS
Year-end reports must be received by the deadline of July 20, 2017 to avoid becoming delinquent. However, revisions to year-end reports may be submitted later under limited circumstances. Please refer to the Revised Reports section of the Greenbook for the due dates for various programs. The Greenbook is available online at http://www.cde.ca.gov/fg/aa/cd/documents/greenbook16.doc.
SUPPORT CONTRACT REPORTS
Support contracts such as Health and Safety (CHST) or Local Planning Council contracts (CLPC) also require a year-end fiscal report (form CDNFS 9529) by the July 20, 2017 deadline. Contractors who have expended and reported the full contract amount prior to the end of the year are still required to submit a year-end fiscal report by July 20, 2017.
LOCAL PLANNING COUNCIL AND CHILD CARE INITIATIVE MATCH REQUIREMENT
Local Child Care Planning Council (CLPC) contracts require a local match. Per the CLPC Program Requirements, each contractor shall contribute a match, in the form of monetary and/or in-kind services. The required local contribution for each CLPC contract is shown on the contract face sheet, and is part of the total CLPC Maximum Reimbursable Amount (MRA). Match contributions are to be reported as Restricted Income on the CDNFS 9529 fiscal form. The same amount should also be included within the expenses portion of the report.
Any Child Care Initiative Project (CCIP) contracts with a local match requirement will follow the same instructions as above. Reporting associated with CCIP contracts should be done on the CCIP specific report form titled CDNFS 9529 CCIP.
RESERVE ACCOUNT ACTIVITY REPORTS
The Reserve Account Activity Report (CDNFS 9530-A) for FY 2016–17, which is also due by July 20, 2017, requires supporting documentation in the form of a copy of the contractor's general ledger report page(s) that reflects the cash balances maintained in the Child Development Reserve Account. Please ensure the beginning balance for FY 2016–17 reported on the Reserve Account Activity Report matches the ending balance per the FY 2015–16 CDNFS 9530 Reserve Account Status Report (audited report for private contractors) supplied by CDNFS.
The Reserve Account Status Report (CDNFS 9530), which is sent to the contractor after the contractor submits a Reserve Account Activity Report (9530-A), displays beginning and ending Reserve Account balances, as well as any transfers in and out of the Reserve Account. The CDNFS 9530 also includes a breakdown of the maximum amounts. The reserve cap for center-based contractors that do not operate a California State Preschool Program (CSPP) contract is five percent of the sum of all center-based MRA(s).
The CDNFS 9530-A includes Section III – Expenses, which is used to report transfers to conracts from the reserve. Expenditures (amounts requested to transfer to contracts(s) in Section III – Expenses) from the Reserve Account must match income (amounts reported on the "Transfer from Reserve" line) reported on the appropriate service contract reports, e.g CDNFS 9500, CDNFS 8501, etc. Incorrect or missing Reserve Account Activity Reports and/or missing support documentation will constitue a delinquent report resulting in the withholding of any remaining apportionments due for FY 2016–17, as well as apportionments for FY 2017–18 beyond the initial payment. Form CDNFS 9530-A is available online at http://www.cde.ca.gov/fg/aa/cd/documents/cdnfs9530a1617.xls.
Be sure to submit this report on the most recently updated version of the form. any CDNFS 9530-A reports submitted on a prior version of this form will not be accepted. Additional information associated with establishing and maintaining a Reserve Account, as well as reserve Account requirements, can be found in the Reserve Account section of the Greenbook.
A Reserve Account Activity Report is required for each type of Reserve Account a contractor may have:
Child Development Center-Based Reserve Account
Child Development Resource and Referral Account
Child Development Alternative Payment Reserve Account
Alternative Payment (AP) and CalWORKs contractors should note that although the Reserve Account Activity Report is available online, a hard copy must be mailed and received by CDNFS by July 20, 2017.
REMINDER OF RESERVE ACCOUNT CAP FOR CALIFORNIA STATE PRESCHOOL PROGRAM CONTRACTING AGENCIES:
The Reserve Account cap for California State Preschool Program (CSPP) contracting agencies is broken down into five percent multiplied by the sum of all center-based MRA(s) to calculate the "maximum general center-based reserve" amount, and 10 percent multiplied by the sum of all center-based MRA(s) to calculate the "maximum professional development reserve" amount. The two amounts together make up the total 15 percent, or the "total maximum center-based reserve" amount for the Reserve Account.
Transfers from the reserve to a CSPP contract should be separated by amounts transferred to CSPP to cover professional development expenses, and those transferred for general expenses as indicated on the form. Transfers from the reserve to any other center-based contract should be reported on the lines for "Other Contracts."
Keep in mind that any transfer amount in excess of the general portion of the reserve (five percent of the sum of all center-based MRAs) must be used for CSPP professional development expenses only.
Example of reserve account cap calculation for a contractor with two center-based contracts General Child Care (CCTR) and CSPP:
CCTR MRA: $200,000
CSPP MRA: $100,000
Sum of center-based MRAs: $200,000 + $100,000 = $300,000
Maximum center-based reserve: 15 percent x $300,000 = $45,000
Maximum general center-based reserve: 5 percent x $300,000 = $15,000
Maximum professional development reserve: 10 percent x $300,000 = $30,000
The funds maintained in the Reserve Account are earned but unexpended state funds that the contractor holds as deferred revenue until they are either properly spent or returned to the California Department of Education (CDE). As funds transfer into the Reserve Account, they will be considered general reserve funds up to the five percent maximum general center-based reserve cap. These general reserve funds can be used on any reimbursable cost for any center-based contract. The remaining 10 percent is only to be used for the specific purpose of professional development of CSPP instructional staff. CSPP contractors can also utilize the general center-based reserve funds for professional development of CSPP instructional staff.
QUALITY RATING AND IMPROVEMENT SYSTEM REPORTING
Quality Rating and Improvement System (QRIS) is a local level block grant with a focus on improving program quality. It was created to meet the needs of early learners and ensure access to high quality programs for California's children. The primary purpose of this funding includes: training, professional development days, stipends, and bonuses.
The income and expenses associated with the use of these funds must be reported on the Attendance and Fiscal Report for California State Preschool Programs (form CDNFS 8501). These grant funds should be reported as supplemental revenue and expenses, which is defined as "paying for projects or benefits beyond the basic child development services for certified and non-certified children."
The CDE understands that bonuses may be a common use of these funds. Bonuses are specified in Title 5 as non-reimbursable cost to the contract, unless part of a collective bargaining agreement. If the funds are used for bonuses that are not part of a collective bargaining agreement, the cost must be reported under "Non-Reimbursable Expenses, Other." The revenue used to pay for the bonuses should be reported under "Supplemental Revenue, Other."
Some contractors may have also received a Race to the Top–Early Learning Challenge (RTT-ELC) grant. If RTT-ELC funds have been utilized for CDE Child Development Programs, they should be reported in the same manner as QRIS described above; as supplemental revenue.
START-UP ALLOWANCE REPORTING REMINDER
Contractors with a FY 2016–17 Child Development contract containing Start-Up must report any expenses associated with the Start-Up allowance on the "Start-Up Expenses" line of the appropriate report form. Start-up expenses should be reported only on the "Start-Up Expenses" line, and not included in the expenses reported in categories 1000–5000.
With the exception of a Start-Up/Close Down allowance associated with seasonal migrant contracts, the Start-Up associated expenses were negotiated and approved specific to each contract. This means that any expenses reported as Start-Up are limited to what was requested on the approved line-item Start-Up request.
Start-Up funds associated with a FY 2016–17 Child Development contract are specific to the 2016–17 fiscal year, and as such must be expended by June 30, 2017. The goods and services associated with these Start-Up expenses must also be received by June 30, 2017. Any amount of unused Start-Up for the FY 2016–17 contract period will not be rolled over to FY 2017–18.
CalWORKs BILLINGS
Contractors will be invoiced for any over-advanced CalWORKs contract funds, based on their year-end earnings calculation report. This invoice will be sent to the contractor prior to the receipt of the audit in order to facilitate the disencumbrance of unearned CalWORKs contract funds. Contractors that need to revise their year-end reports may do so by September 30, 2017. An invoice that becomes 90 days delinquent will result in a withholding of all future apportionments.
PROCESS TO APPLY FOR CONTINGENCY FUNDS
Pursuant to California Education Code (EC) Section 8222.1, CDE shall reallocate funds as necessary to reimburse AP programs (excluding CalWORKs) for actual and allowable costs incurred for additional services provided. An AP contractor may apply for reimbursement of up to three percent of their contract amount, or for a greater amount subject to the discretion of the Department, based on availability of funds. Applications may be submitted as early as May 1, but no later than September 30, 2017. The CDE will approve or deny applications submitted pursuant to the above EC section, and will not consider applications received after September 30, 2017 for additional costs incurred during FY 2016–17.
The CDE will distribute reimbursement funds for each approved application within 90 days of receipt of the application, if the application was filed between May 1, 2017 and July 20, 2017. Applications received after July 20, 2017, are not subject to the 90 day requirement for the distribution of funds. If requests for reimbursement exceed available funds, the CDE will assign priority for reimbursement according to the order in which it received the applications. Funds received by an AP contractor pursuant to this section that are not substantiated by the program's annual audit or a year-end report must be returned to the CDE. Billings for contingency funds are not subject to the appeal process.
AUDITS AND INVESTIGATIONS DIVISION AUDITED ATTENDANCE AND FISCAL REPORTS REMINDERS AND CHANGES
Please share the following information with your fiscal staff and independent auditor, e.g., Certified Public Accountant (CPA), who performs your annual audit that you submit to the CDE.
New AUD Forms
Visit the Web site for CDE's Audits and Investigations Division (A&I) at http://www.cde.ca.gov/fg/au/pm/ for upcoming links to the new Audited Attendance and Fiscal Reports (AUD forms) and Instructions for FY 2016–17.
The AUD forms for FY 2015–16 will remain on the A&I Web site for an additional year; audit reports submitted with obsolete AUD forms may be rejected.
Reminders
The following audit requirements of the CDE Audit Guide (http://www.cde.ca.gov/fg/au/pm/documents/auditguide2015.pdf), referenced by section number, are important to discuss with your CPA:
Ensure that the audit engagement letter between the agency and the CPA states that the audit will be performed in accordance with the CDE Audit Guide (see Section 160.C.2) and identifies the date that the final audit report must be submitted to the A&I (due dates in Section 210).
Except for Child Development (CD) program contractors on conditional status, the A&I may grant a CD contractor a one-time-only per year, 30 calendar-day extension of the audit due date, provided the inability of the contractor to submit the audit by the due date was beyond the fault and control of the contractor. The extension request due date and instructions for submission are specified in Section 212.
Section 310.A, provides an overview of the AUD forms. Also, see page 2 of the AUD General Instructions (form AUD 1000) on how to complete the AUD forms.
Preparation of the Audited Reserve Account Activity Report (form AUD 9530-A) is explained in Section 350. Detailed instructions for preparing the AUD 9530-A form are included in the AUD form instructions.
The AUD forms are required for subcontracts, except for subcontractors that operate CD programs for school districts (Section 345). The contractor is responsible for providing an audit report by its subcontractor that includes the AUD forms for any subcontracts (Section 210.D).
If start-up expenses (service level exemption) are reported on the AUD forms, the audit report must include a "Schedule of Reimbursable Start-up Expenses" (Section 320). Note that part-year Migrant Programs may also contain close-down expenses that would be reported in the same manner as start-up expenses.
Include in the audit report a "Combining Statement of Activities" (Section 315.B). Revenues reported on the "Combining Statement of Activities" must be traceable to individual CDE contracts in the revenue section of the respective AUD form.
If CDE reporting requirements differ from those of Generally Accepted Accounting Principles (GAAP), e.g., for depreciation, a "Reconciliation of CDE and GAAP Expense Reporting" is required (Section 315.C).
Cost Allocation Guidance is provided in Section 718.
Costs Disallowed in Child Development Audits
The following are examples of costs disallowed in audits of CDE Child Development programs. When costs are disallowed by CPAs or the A&I, the CDE will not reimburse those costs. Each example is followed by a bracketed citation to identify the applicable requirement in the contract Funding Terms and Conditions for Child Development Programs (FT&C). Reference the FT&C for the Child Development programs at http://www.cde.ca.gov/fg/aa/cd/index.asp. As noted above, effective for FY 2015–16, the FT&C have been consolidated into one document that covers all direct service Child Development programs. The Program Requirements remain a separate document for each program. However, the definitions provided in the FT&C also apply to the Program Requirements.
Payroll costs for salaries and benefits are disallowed when a contractor does not adequately support its claim for reimbursement, e.g., does not maintain payroll records that indicate the actual amount of time spent (performing direct cost activities) in each program per day for multi-funded employees (FT&C, Section VI.E).
The following costs are disallowed, as they are specifically prohibited by the contract – this is only a partial list (FT&C, Section V.H):

a. Bad debts, excepting parent fees if collection attempts are adequately documented
Amusement and entertainment
Idle facilities for full-year programs, e.g., office or classroom used for storage
Fines and penalties
Bonuses
Costs incurred outside the contract period, except for audit fees (FT&C, Section V.I)

Costs are disallowed if they are not reasonable and necessary to the performance of the contract (FT&C, Section V.B), for example:

Granite counter tops in kitchen and bathrooms
Cellular telephones for employees' spouses and children
High-end office furnishings

Depreciation is disallowed when claimed on: (a) assets purchased with public funds, (b) donated assets; or (c) idle or excess facilities (FT&C, Section III.A).
When a contractor lacks prior written approval from the Early Education and Support Division, costs are disallowed for:

Renovation and repairs (FT&C, Section III.G), or subcontracts (FT&C, Section IV.C) of $10,000 or more
Equipment and equipment replacement purchases in excess of $7,500 per item (FT&C, Section III.C)

Rent is disallowed (FT&C, Section II.O):

On property owned by the contractor (an expense may be claimed only as depreciation or use allowance)
On property owned by affiliates, officers or other key personnel of the contractor or their families, unless the contractor obtains (and claims no more than) a fair market rental cost estimate from an independent appraiser licensed by the California Office of Real Estate Appraisers

Claims for reimbursement are disallowed if there is insufficient documentation to support the claim, e.g., no paid invoice or receipt to support an expense; the contractor has the burden of proof. (FT&C, Section VI.E).
For additional information regarding the AUD forms, please contact the CDE Audits and Investigations Division at 916-322-2288.
If you have questions or need clarification about any other topic covered in this letter, please contact your assigned CDNFS analyst.
Sincerely,
Original Signed by Eddie Yamamoto
Eddie Yamamoto, Staff Services Manager III
Child Development and Nutrition Fiscal Services
Fiscal and Administrative Services Division
EY:jc
Last Reviewed: Friday, July 28, 2017
Recently Posted in Allocations & Apportionments