Advisory Council Requirements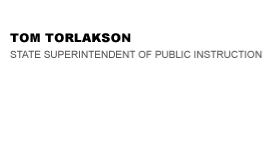 California Department of Education
Official Letter
California Department of Education
Official Letter
Dear County and District Superintendents and Charter School Administrators:
Consolidated Application Requirements
Advisory Committees and Local Governing Board Approval
The purpose of this letter is to help clarify state and federal laws and regulations with respect to advisory committee involvement prior to local governing board approval. The Consolidated Application Reporting System (CARS) provides more flexibility than the previous system because it allows a local educational agency (LEA) to separately submit data collections related to specific federal and state formula-based categorical programs.
Local Governing Board Approval
The Consolidated Application for Funding is the only section of the CARS document that the LEA is required to submit to the local governing board for approval. This application process requires local governing boards to provide opportunities for advisory committee review of relevant plans and participation data collections prior to the submission of CARS. Only the local governing board may approve the CARS. Advisory committees are established to review, as appropriate, English Learner and State Compensatory Education (SCE) programs.
CARS will allow the LEA to submit the Consolidated Application for Funding with a pending/future local governing board approval date not later than August 31. The District Advisory Committee (DAC) and the District English Learner Advisory Committee (DELAC) must enter review dates which precede the local governing board approval date. Advisory committee requirements stress ongoing development, review and advisement regarding the specific application, plans and programs. Committee consultation must occur prior to final board approval in order to meet the application deadlines.
District Advisory Committees
California Education Code (EC) Section 64001(a) states, "The consolidated application shall also include certifications by appropriate district advisory committees that the application was developed with review and advice of those committees."
Per Title 5 of the California Code of Regulations (CCR) Section 11308 if a school district has more than 50 English learners, the district must establish a DELAC and involve members in the Application for Funding of programs that serve English learners. CARS will prompt the LEA for certification of DELAC advisement if the LEA has certified that it had more than 50 English learners on California Basic Educational Data System (CBEDS) Information Day.
Per Title 5 of the CCR Section 4423(c) and EC Section 54420, once a school district or a county office with juvenile court schools is deemed eligible for (state) Economic Impact Aid (EIA), and if the district or county office designates EIA funds to schools for SCE, then the LEA must involve the DAC in the review and advisement of plans and programs regarding compensatory education.
Where a DAC is required, the CARS will display the EIA Advisory Committee review verification data collection after the district has indicated on its Application for Funding that it is applying for EIA and has indicated that it intends to use those funds for EIA/SCE. DAC involvement in the development of the application should be an ongoing process. The CARS certification, in the EIA School Funding Plan, is an indication that the DAC was given an opportunity to provide advice and to review programs funded for state compensatory education.
Please direct questions as follows:
For questions about the CARS system, contact the CARS Support Desk by e-mail at conappsupport@cde.ca.gov or by phone at 916-319-0297.
For questions about the DAC requirements, contact Alan Frank, Education Programs Consultant, Title I Monitoring and Support Office, by e-mail at afrank@cde.ca.gov.
For questions about the DELAC, contact Sonia Petrozello, Education Administrator, Technical Assistance and Monitoring Office, by e-mail at spetrozello@cde.ca.gov.
Sincerely,
Cindy Kazanis, Director, Educational Data Management
District, School and Innovation Branch
CK:se
Last Reviewed: Thursday, January 26, 2017
Recently Posted in Allocations & Apportionments