DELAC/DAC Input and Local Board Approval Dates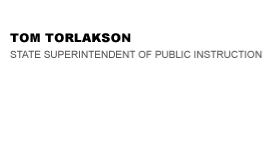 California Department of Education
Official Letter
California Department of Education
Official Letter
May 17, 2013
Dear County and District Superintendents and Charter School Administrators:
District English Language Advisory Committee (DELAC)/District Advisory Committee (DAC) Input and Local Board Approval Dates
Issue: Concern that districts will not have time to organize DELAC/DAC certification and Board approval prior to Consolidated Application and Reporting System (CARS) August 31 deadline.
Response: DELAC/DAC certification is not interpreted to exclusively mean a review of the final CARS application pages but rather a certification of the participation of the advisory committee in the annual review and advisement process related to the application. This means that any DELAC/DAC meetings held throughout the year that are used to review the programs and services under the purview of these advisory committees may be considered as confirmation that consultation, review and advisement has taken place. Given this interpretation the DELAC/DAC certification date must be entered as prior to the board approval date, no later than August 31.
Alternatively, the certification date may be left blank whereupon a comment will be required explaining why the deadline cannot be met.
Mark Klinesteker, Administrator
Title I Monitoring and Support Office
916-319-0324
mklinesteker@cde.ca.gov
Last Reviewed: Tuesday, February 7, 2017
Recently Posted in Allocations & Apportionments