Ltr2-12: Revised Lottery Revenue Projections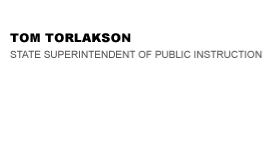 California Department of Education
Official Letter
California Department of Education
Official Letter
Dear County Superintendent of Schools:
REVISED 2012–13 LOTTERY REVENUE PROJECTIONS
The California Department of Education (CDE) is revising its projection of lottery revenues for fiscal year 2012–13 to reflect the Lottery Commission's updated lottery sales projection from $4.83 billion to $4.87 billion. Our fiscal year 2012–13 projection of lottery revenues for education is increasing from $150 per unit of average daily attendance (ADA) to $154 per ADA (from $122 to $124 for unrestricted lottery revenues and $28 to $30 for Proposition 20 revenues.) We will continue to monitor sales and advise you of any further changes to the projection.
The CDE requests that county superintendents of schools inform local educational agencies immediately of the revised projections. If you have any questions regarding the lottery revenue projections, please contact Stel Cordano, Consultant, Office of Principal Apportionment and Special Education by phone at 916-327-0378 or by e-mail at scordano@cde.ca.gov [Note: the preceding contact information is no longer valid and has been replaced by the Categorical Allocations and Management Assistance Office, by phone at 916-327-0538.].
Sincerely,
Scott Hannan, Director
School Fiscal Services Division
SH:ecc
Last Reviewed: Tuesday, August 24, 2021
Recently Posted in Allocations & Apportionments