Ltr9-11: Charter School Facility Grant Program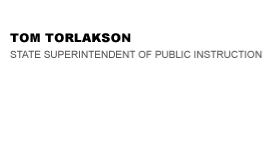 California Department of Education
Official Letter
California Department of Education
Official Letter
Dear Select County Superintendents, Auditors, and Treasurers:
NOTICE OF NINTH APPORTIONMENT FROM THE 2011–12
CHARTER SCHOOL FACILITY GRANT PROGRAM FISCAL YEAR 2010–11
This apportionment, in the amount of $1,365,406 is made from funds appropriated in Item 6110-220-0001 of the Budget Act of 2011 (Chapter 33, Statutes of 2011). The Charter School Facility Grant Program provides reimbursement funding to eligible charter schools pursuant to California Education Code (EC) Section 47614.5. Funding is based on $750 per unit of classroom based average daily attendance (ADA), as certified at the second principal apportionment, covering up to 75 percent of annual facilities rent and lease costs for the charter school, less any amount received from the California School Finance Authority's Charter School Facility Incentive Grant.
The apportionment reflects the 2010–11 annualized funding amount of each charter school's eligible expenditures being reimbursed, less any payments made in prior apportionments, and is based on the supporting documentation submitted with the charter school's application. The funding amount was recalculated to reflect classroom based ADA, as certified at the 2010–11 second principal apportionment, and represents the total amount for each charter school based on approved 2010–11 facility expenses. The funding amount was reduced if supporting documentation did not substantiate the amount requested for reimbursement.
The amount to be allocated to each eligible charter school is separately identified on the enclosed schedule (Enclosure 1). Funding for direct-funded charter schools is paid directly to the school; funding for locally funded charter schools is paid to the authorizing local educational agency (LEA). Warrants will be mailed to each county treasurer approximately four weeks from the date of this notice. For standardized account code structure coding, use Resource Code 6030, Charter Schools Facilities Lease, and Revenue Object Code 8590, All Other State Revenue. County superintendents of schools are requested to inform charter schools and their authorizing LEAs immediately of this apportionment.
If you have any questions regarding this apportionment, or the Charter School Facility Grant Program, please contact the Charter Schools Division, by phone at 916-322-6029 or by e-mail at charterfacility@cde.ca.gov.
Sincerely,
Deborah V.H. Sigman, Deputy Superintendent of Public Instruction
District, School and Innovation Branch
DS:nd
Enclosure
Last Reviewed: Tuesday, November 1, 2016