Ltr-12: Charter School Fund (CA Dept of Education)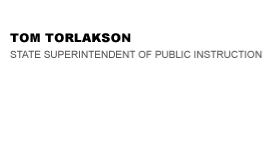 California Department of Education
Official Letter
California Department of Education
Official Letter
Dear County and District Superintendents and Charter School Administrators:
CHARTER SCHOOL REVOLVING LOAN FUND
The purpose of this letter is to provide charter schools and chartering authorities with general information and application instructions for funds available through the Charter School Revolving Loan Fund (CSRLF). Potential applicants are encouraged to review California Education Code (EC) sections 41365–41367 before applying for a loan.
The purpose of the CSRLF is to provide loans to charter schools to assist them with activities that shall be used only to meet the purposes of their charter, granted pursuant to EC Section 47605. A charter school may receive up to $250,000. Moneys in the CSRLF shall be loaned at the interest rate earned by the money in the Pooled Money Investment Account as of the date of disbursement of the funds to the charter school or the chartering authority.
The CSRLF is available to any charter school that is not a conversion of an existing public school and has not yet completed the full term of its initial charter. Due to limited funds available, approval of loans will be based on the financial needs of the charter school and its ability to make loan repayments. Pursuant to EC Section 41365, priority for funding will be given to new charter schools for startup costs. Applications for charter schools in their second year of operation and beyond will be considered after all new charter applications have been reviewed. Due to limited funds available in fiscal year 2012–13, applications will be ranked based on criteria in EC Section 41365. To facilitate the review process, applications will be accepted through March 22, 2013; applications submitted after the cutoff date will not be considered. The loan process takes approximately eight to ten weeks.
The maximum repayment term of the loan is five years, beginning with the first fiscal year following the fiscal year in which the loan is disbursed. The repayment term approved by the California Department of Education (CDE) may be less than five years as determined by the charter school's needs, ability to repay, and the approved term of the charter. Loan repayments including interest will be offset or deducted from the charter school's or chartering authority's monthly principal apportionment payment or other apportionment payments made to the charter school or chartering authority. Charter schools or chartering authorities will be invoiced in select situations. Loan repayments will be collected in monthly installments each year. Outstanding loan balances are due and payable upon closure of the charter school.
Application Forms and Required Documents
The electronic application and sample forms are located on the CDE CSRLF Request for Applications Web page at http://www.cde.ca.gov/fg/fo/r1/csrevloan12rfa.asp. All applicants are encouraged to review the application instructions for details and sample documents.
All Applicants Must Submit the Following:
2012–13 Charter School Revolving Loan Fund Application and Certification
The charter school's Governing Board resolution approving the CSRLF application (required for both a charter school that is applying for funds independent of its chartering authority or a chartering authority that is applying on behalf of the charter school)
A written request for the loan
Articles of Incorporation and confirmation of incorporation status from the Secretary of State (required for a charter school that is applying for funds independent of its chartering authority)
Charter School Revolving Loan Expenditures. A loan budget identifying the anticipated uses or expenditures planned for the loan.
Budget and cash flow documents, including:

Block Grant Worksheet
Multi-Year Budget Worksheet
Cash Flow Worksheet
Budget Assumptions Worksheet
Charter School Budget Narrative (to support the multi-year budget)
Verification of private grant/foundation revenue (if applicable)
Verification of revenue from fundraising (if applicable)
The following information may be obtained from the charter school's chartering authority:
Name of Special Education Local Plan Area, verification of participation, and special education funding
In-lieu of property tax rate
Chartering Authority Applicants must also submit the following when applying for loan funds on behalf of a charter school:
A copy of the chartering authority's Board resolution approving the CSRLF application and repayments
2012–13 Chartering Authority Certification
Submission of Applications
The CSRLF application process requires both an electronic and hard copy submission as follows.
Electronic Application. The electronic application, including the completed Excel workbook and certification, and required documentation must be e–mailed to the Charter Schools Division at Charters@cde.ca.gov no later than March 22, 2013.
Hard Copy Application. The hard copy application with original signature must be postmarked by March 22, 2013 and mailed to:
Charter School Revolving Loan Fund
Charter Schools Division
California Department of Education
1430 N Street, Suite 5401
Sacramento, CA 95814-5901
If you have any questions regarding this subject, please contact the Charter Schools Division by phone at 916-322-6029 or by e-mail at Charters@cde.ca.gov.
Sincerely,

/s/

Deborah V.H. Sigman, Deputy Superintendent of Public Instruction
District, School and Innovation Branch

DS:cc
cc: County and District Chief Business Officers
Last Reviewed: Tuesday, February 16, 2016