Request for Proposal Cover Letter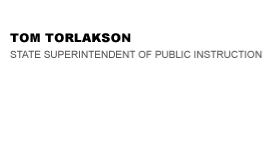 California Department of Education
Official Letter
California Department of Education
Official Letter
April 11, 2013
Dear Interested Parties:
REQUEST FOR PROPOSALS – Independent
Evaluation of California's Public Charter Schools Grant Program (PCSGP), 2010–2015
The California Department of Education, Charter Schools Division (CDE/CSD) is pleased to announce that funding is currently available to begin an evaluation of the Public Charter Schools Grant Program (PCSGP). The purpose of the evaluation study is to provide information and recommendations for necessary or desirable modification of the program to the U.S. Department of Education (ED), State Superintendent of Public Instruction (SSPI), CDE, Governor's Office, Legislature, State Board of Education (SBE), Legislative Analyst's Office, charter schools organizations and authorizers, and California public school community.
Funding has been made available through the federal PCSGP awarded to California following an application by the CDE/CSD in May 2009. A maximum of $800,000.00 is available for this project.
The term of the contract is approximately 22 months beginning August 19, 2013, or upon Department of General Services (DGS) approval, whichever occurs last. Individuals, corporations, agencies, organizations, associations, or other interested parties may apply for funding through this Request for Proposals (RFP). All interested bidders will need to review this RFP to ensure compliance with all requirements. The CDE/CSD is not responsible for reimbursement of expenses related to submitting a proposal in response to this RFP.
There will be a bidders' conference conducted for this RFP on April 19, 2013 at 10:00 a.m. Pacific Time (PT), at the California Department of Education 1430 N Street, Sacramento, CA 95814, in Room 1801. Please submit the Intent to Submit a Proposal Form (Attachment 11) by 12:00 p.m. (noon PT) April 26, 2013, if you wish to apply for this contract. Any questions regarding this RFP can be sent to Pete Callas by e-mail (pcallas@cde.ca.gov), fax (916-322-1465), or mail to the address listed below by 12:00 pm on April 26, 2013.
Completed proposals must be received in the CDE/CSD office no later than 12:00 p.m. (noon PT) on May 29, 2013. No late proposals will be accepted. Seven (7) copies of the proposal must be received at the address below. One proposal must contain original signatures.
Attention: Pete Callas
Public Charter Schools Grant Program Evaluation 2010–2015
Charter Schools Division
California Department of Education
1430 N Street, Suite 5401
Sacramento, CA 95814

Sincerely,
Julie Russell, Director
Charter Schools Division
JR:pc
Attachments
Last Reviewed: Friday, May 26, 2017