2018-19 EEGP RFA Letter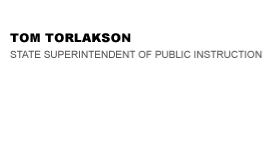 California Department of Education
Official Letter
California Department of Education
Official Letter
Dear Select County and District Superintendents, Charter School Administrators, and High School Principals:
California Environmental Literacy Project Request for Applications
The purpose of this letter is to inform you that the California Department of Education (CDE) is soliciting applications under the Environmental Education Grant Program. Up to five grants, in the amount of $72,000 each, will be awarded based on merit for year one. Year one will begin November 1, 2018, and end June 30, 2019. Augmentations of $72,000 will be possible for an additional two years. Year two will begin July 1, 2019, and end June 30, 2020. Year three will begin July 1, 2020, and end June 30, 2021.
The Request for Application (RFA) is on the CDE Funding web page at https://www.cde.ca.gov/fg/fo. The purpose of the California Environmental Literacy Project is to assist with providing high quality instructional resource materials and professional learning opportunities for collaborative teams of educators. The RFA describes required application elements and contains instructions for applying, including all required attachments.
California County Offices of Education or County Superintendents of Schools are eligible to apply as the lead agency of the partnership and the official applicant. Partners are eligible to receive funds by collaborating fully with the official applicant.
All entities planning to submit an application are encouraged to submit the Letter of Intent to Apply by Tuesday, November 27, 2018. The application along with all required attachments must be received on Wednesday, December 19, 2018 by 5:00 p.m.
If you have any questions, please contact Shannon Gordon, Education Programs Consultant, Standards Implementation Support Office, by phone at 916-319-0190 or by email at SGordon@cde.ca.gov.
Sincerely,
/s/
Thomas Adams, Ph.D., Deputy Superintendent
Teaching and Learning Support Branch
TA:sg
cc: Shannon Gordon, Education Programs Consultant, California Department of Education
Last Reviewed: Thursday, April 16, 2020