Ltr-08: FCMAT Extraordinary Cost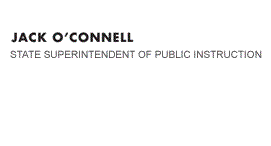 California Department of Education
Official Letter
California Department of Education
Official Letter
Dear Kern County Superintendent of Schools, Auditor, and Treasurer:
NOTICE OF APPORTIONMENT TO THE
KERN COUNTY SUPERINTENDENT OF SCHOOLS
FOR THE FISCAL CRISIS AND MANAGEMENT ASSISTANCE TEAM
FISCAL YEAR 2008-09
This apportionment, in the amount of $858,000, is made to the Kern County Superintendent of Schools from funds provided in Schedule (5) of Item 6110-107-0001 of the Budget Act of 2008 (Chapters 268 and 269, Statutes of 2008) in support of the Fiscal Crisis and Management Assistance Team (FCMAT). The amount apportioned is equal to the amount set aside in Provision 7(b) of the Item for the purpose of fully reimbursing county offices of education for the extraordinary costs of audits, examinations, or reviews of school districts and charter schools in cases of possible fraud, misappropriation of funds, or other illegal practices. Any unexpended balance as of September 1, 2009, is to be made available for the purposes listed in Provision 8 of Item 6110-107-0001.
A warrant will be mailed to the Kern County Treasurer approximately four weeks from the date of this Notice. For standardized account code structure coding, use Resource Code 7810, Other State: FCMAT - COE Reimbursements for Fiscal Oversight, and Revenue Object Code 8590, All Other State Revenue.
The Kern County Superintendent of Schools is requested to inform FCMAT immediately regarding this apportionment. To view the schedule of apportionment, please visit our Web site at http://www.cde.ca.gov/fg/fo/r14/fcmatec08result.asp.
If you have any questions regarding this apportionment or the payment process, please contact Kathy Mathews, Education Fiscal Services Consultant, School Fiscal Services Division, at 916-322-1647 or by e-mail at kmathews@cde.ca.gov.
Sincerely,
Susan Lange, Deputy Superintendent
Finance, Technology, and Administration Branch
Last Reviewed: Wednesday, January 9, 2019