Ltr-13: J-4 SupLetter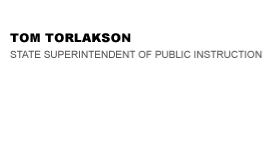 California Department of Education
Official Letter
California Department of Education
Official Letter
November 1, 2013
Dear County Superintendents of Schools and Chief Business Officers:
CLAIMS TO REIMBURSE COUNTY OFFICES OF EDUCATION
COUNTY SCHOOL SERVICE FUND
FISCAL YEAR 2013–14 FUNDS
(REIMBURSES 2012–13 EXPENSES)
The California Department of Education (CDE) is accepting claims from county offices of education for reimbursement from the state's county school service fund contingency account for certain expenses authorized by California Education Code (EC) Section 14035. Specifically, county offices may be reimbursed for providing temporary emergency education to pupils and making financial grants to school districts pursuant to EC Section 1602. They may also be reimbursed for the actual and necessary travel expenses incurred by the county superintendent of schools or members of his or her staff related to attendance at meetings of the Curriculum and Instruction Steering Committee (CISC) and its various Curriculum and Instruction (C&I) subcommittees in connection with cooperative county publication projects.
The Form J-4, the List of Confirmed Travel, and instructions for filing a reimbursement claim are now available on the CDE Web page at http://www.cde.ca.gov/fg/aa/ca/j4cssfreimb.asp. The List of Confirmed Travel identifies employees as being members of the CISC committee or of a C&I subcommittee and the committee/subcommittee meeting dates and locations that each employee may have attended. For reimbursement of qualifying travel expenses incurred during fiscal year 2012–13 (July 1, 2012 through June 30, 2013), a claim must be submitted to the CDE by December 6, 2013.
If you have any questions, please contact Tonya Holmes, Analyst, Categorical Allocations and Management Assistance Unit, by phone at 916-323-6028 or by e-mail at tholmes@cde.ca.gov.
Sincerely,
Arlene Matsuura, Administrator
School Fiscal Services Division
Last Reviewed: Monday, January 30, 2017