LtrApp1-13: Mandate Block Grant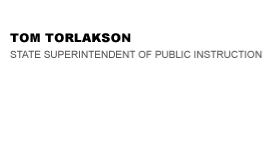 California Department of Education
Official Letter
California Department of Education
Official Letter
Dear County and District Superintendents and Charter School Administrators:
2013–14 MANDATE BLOCK GRANT APPLICATION FOR FUNDING
The purpose of this letter is to notify local educational agencies (LEAs) that the 2013–14 Mandate Block Grant (MBG) Application has been released. MBG funding is available to county offices of education (COEs), school districts, and charter schools (both direct and locally funded) that elect to participate. MBG funds are specifically intended to fund the costs of mandated programs and activities identified in Government Code (GC) Section 17581.6(e), (see attached).
In fiscal year 2013–14, each COE, school district, and direct and locally funded charter school will notify California Department of Education (CDE) of its decision to participate or not participate in the MBG by submission of the web-based MBG Application, which will serve as the Letter Requesting Funding. LEAs will receive an email notification with instructions on obtaining a password to logon to the MBG Application. The MBG Application may also be accessed on CDE's Web site at http://www.cde.ca.gov/fg/aa/ca/mandatebg.asp.
Submission of the MBG Application must be completed by August 30, 2013, to receive 2013–14 MBG funding.
Pursuant to GC Section 17581.6, as amended by Assembly Bill 86 (Chapter 48, Statutes of 2013), LEAs make an annual choice to receive funds for mandated activities, as specified, either through the MBG or through the claim reimbursement process pursuant to GC Section 17560. Because the claims process does not include charter schools, the MBG is the only vehicle for charter schools to receive such funding.
The 2013 Budget Act appropriates $216,609,000 for the MBG program for FY 2013–14. The funds are unrestricted in use. Allocation of funds is based on average daily attendance (ADA) calculated as of the Second Principal (P-2) Apportionment for the 2012–13 fiscal year. Specific ADA as well as LEA entitlements will be posted on the CDE's MBG Web page. The 2013–14 funding rates set forth in Item 6110-296-0001 of the 2013 Budget Act are as follows. If necessary, funding rates will be proportionately reduced to stay within total available funding.
| LEA | 2012–13 P-2 ADA | Amount per ADA1 |
| --- | --- | --- |
| County Offices of Education (COE) | Grades K–8 | $28 |
| COE | Grades 9–12 | $56 |
| COE | Countywide2 | $1 |
| School Districts | Grades K–8 | $28 |
| School Districts | Grades 9–12 | $56 |
| Charter Schools | Grades K–8 | $14 |
| Charter Schools | Grades 9–12 | $42 |
1 Rate is per unit of average daily attendance calculated as of the 2012–13 P-2 Apportionment
2 Countywide ADA is defined as the aggregate number of units of average daily attendance within the county attributable to all school districts for which the county superintendent of schools has jurisdiction pursuant to Section 1253 of the California Education Code, charter schools within the county, and the schools operated by the county superintendent of schools
Mandated programs covered by the MBG are subject to annual financial and compliance audits pursuant to California Education Code Section 41020. Compliance with mandate requirements would be enforced through corrective action; LEAs would not forfeit funds as a result of audit findings.
The CDE will post a list of LEAs that have submitted the MBG Application. Follow-up e-mails will be sent prior to the deadline to those LEAs that have not submitted the MBG Application. If an LEA elects to NOT participate in the MBG, the CDE may be notified of that decision by accessing the MBG Application and electing not to participate, or by sending an e-mail with the LEA's name and county-district-school (CDS) code to mandate@cde.ca.gov. If you have any questions regarding this letter, please send an e-mail to mandate@cde.ca.gov or contact Julie Klein Briggs, Fiscal Consultant, Categorical Allocations & Management Assistance Unit, by phone at 916-323-6191, or Tonya Holmes, Fiscal Analyst, by phone at 916-323-6028.
Sincerely,
Peter Foggiato, Director
School Fiscal Services Division
PF:jkb
Attachment [http://www.cde.ca.gov/fg/fo/r14/mandatebg13list.asp]
Last Reviewed: Tuesday, October 11, 2016