Ltr1-08: Oral Health Assessment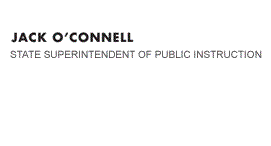 California Department of Education
Official Letter
California Department of Education
Official Letter
Dear County Superintendents of Schools, Auditors, and Treasurers:
NOTICE OF THE FIRST APPORTIONMENT FOR THE
ORAL HEALTH ASSESSMENT PROGRAM
FISCAL YEAR 2008-09
This apportionment, in the amount of $2,024,144, is made from funds provided in Item 6110-268-0001 of the Budget Act of 2008 (Chapter 268, Statutes of 2008). These funds support the Oral Health Assessment (OHA) Program pursuant to California Education Code (EC) Section 49452.8.
The OHA Program was established by Assembly Bill 1433 (Chapter 413, Statutes of 2006) and requires that students in kindergarten (or first grade if it is their first year in public school) submit proof of an oral health assessment performed by a licensed dentist or other licensed or registered dental health professional by May 31 of each year. The legislation requires schools to send notification of the assessment requirement to the students' parents or legal guardians. School districts must aggregate the data received from parents and, by December 31, send an annual school-level report to their county office of education for storage in a manner that allows for its release upon request.
This apportionment represents 50 percent of the estimated total entitlement for each local educational agency (LEA). Estimated entitlements are based on a rate of $8.65 per pupil enrolled in first grade as reported in the October 2007 California Basic Educational Data System (CBEDS) enrollment collection, with minimum funding of $500 for LEAs. To view the schedule of apportionment showing the list of school districts by county that generated each payment, please visit the California Department of Education Categorical Programs Web site at http://www.cde.ca.gov/fg/aa/ca/.
Final entitlements will be calculated based on October 2008 CBEDS counts of first grade enrollment multiplied by the revised per pupil funding rate. The final OHA funding will be released in spring 2009, equal to the final 2008-09 entitlement less amounts previously apportioned.
Funds apportioned are considered offsetting revenues for any reimbursable mandated cost claim for child oral health assessment; LEAs receiving funding will reduce their estimated and actual mandate reimbursement claims by the amount of funding received.
Warrants will be mailed to each county treasurer approximately four weeks from the date of this Notice. For standardized account code structure (SACS) coding, use Resource Code 0000, Unrestricted (Oral Health Assessment), and Revenue Object Code 8590, All Other State Revenue. County superintendents of schools are requested to inform LEAs immediately regarding this apportionment.
If you have any questions regarding this program, please contact Donna Bezdecheck, School Health Education Consultant, School Health Connections and Healthy Start Office, at 916-319-0283 or by e-mail at dbezdech@cde.ca.gov. If you have any questions regarding the payment process, please contact Shirley Burkett, Fiscal Analyst, Categorical Allocations and Audit Resolution Unit, at 916-323-1385 or by e-mail at sburkett@cde.ca.gov [Note: the preceding contact information is no longer valid and has been replaced by Julie Klein Briggs, Fiscal Consultant, Categorical Allocations & Management Assistance Unit, by phone at 916-323-6191 or by e-mail at jbriggs@cde.ca.gov.].
Sincerely,
Susan Lange, Deputy Superintendent
Finance, Technology, and Administration Branch
Last Reviewed: Friday, July 21, 2017