Ltr-08: PE Teacher Incentive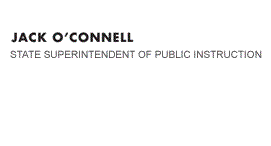 California Department of Education
Official Letter
California Department of Education
Official Letter
Dear County Superintendents of Schools, Auditors, and Treasurers:
NOTICE OF THE FIRST APPORTIONMENT FOR THE
PHYSICAL EDUCATION TEACHER INCENTIVE PROGRAM
FISCAL YEAR 2008-09
This apportionment, in the amount of $37,603,040, is made from funds provided in Item 6110-260-0001 of the Budget Act of 2008 (Chapter 268 as amended by Chapter 269, Statutes of 2008) in support of the Physical Education Teacher Incentive Program (PETIP). The purpose of the PETIP is to provide financial assistance to local educational agencies (LEAs), thereby enabling them to hire teachers to provide instruction in physical education courses in schools serving kindergarten or any of grades one through eight.
This apportionment provides continued funding to LEAs that were selected to receive 2006-07 PETIP funds. LEAs, including direct-funded charter schools, were required to apply for funds on behalf of their eligible schools. Schools were selected for funding at random while also ensuring an equitable distribution of funds statewide based on type of school, size, and geographic location.
PETIP funds may only be used to hire teachers who hold a valid California Single Subject Teaching Credential in Physical Education and provide physical education instruction in schools serving kindergarten and any of grades one through eight. Funds may not be used to purchase physical education curriculum, programs, professional development, equipment, or facilities. The California Department of Education (CDE) has interpreted the budget act language for the PETIP as allowing LEAs the flexibility to move funds from selected schools to other schools in the LEA as long as the physical education instruction is provided to students in kindergarten or any of grades one through eight.
The total entitlement for each LEA is based on $36,586 for each selected school site. The amount paid in this apportionment reflects 90 percent of each LEA's entitlement.
Direct-funded charter schools applied individually for this program and are listed separately on the apportionment schedule. All other charter schools applied through their authorizing agency and the funding associated with these charter schools is included in the district or county amount. To view the schedule of apportionment showing, by county, how much each LEA is receiving in this apportionment, please visit the CDE Categorical Programs Web site at http://www.cde.ca.gov/fg/aa/ca/.
Warrants will be mailed to each county treasurer approximately four weeks from the date of this Notice. For standardized account code structure coding, use Resource Code 6258, Physical Education Teacher Incentive Grants, and Revenue Object Code 8590, All Other Federal Revenue. County superintendents of schools are requested to inform LEAs immediately of this apportionment.
If you have any questions regarding the program, selection process, or expenditure of funds, please contact Barbra Ruth, Education Programs Assistant, Curriculum Leadership Office, at 916- 319-0280 or by e-mail at bruth@cde.ca.gov, or Clifton Davis, Associate Governmental Program Analyst, at 916-323-5808 or by e-mail at cdavis@cde.ca.gov. If you have any questions regarding the payment process, please contact Janice Huarte, Fiscal Analyst, Categorical Programs Unit, at 916-322-9128 or by e-mail at jhuarte@cde.ca.gov [Note: the preceding contact information is no longer valid and has been replaced by Julie Klein Briggs, Fiscal Consultant, Categorical Allocations & Management Assistance Unit, by phone at 916-323-6191 or by e-mail at jbriggs@cde.ca.gov.].
Sincerely,
Susan Lange, Deputy Superintendent
Finance, Technology, and Administration Branch
Last Reviewed: Wednesday, January 18, 2017