Ltr1-08: PRBG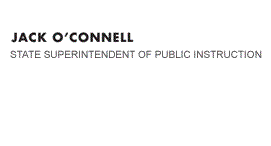 California Department of Education
Official Letter
California Department of Education
Official Letter
October 21, 2008
Dear County Superintendents of Schools, Auditors, and Treasurers:
NOTICE OF THE FIRST APPORTIONMENT FOR THE
PUPIL RETENTION BLOCK GRANT
FISCAL YEAR 2008-09
This apportionment, in the amount of $75,703,349, is made from funds provided in Item 6110-243-0001 of the Budget Act of 2008 (Chapter 269 as amended by Chapter 269, Statutes of 2008). These funds support the Pupil Retention Block Grant (PRBG) in accordance with California Education Code (EC) sections 41505 through 41508.
The PRBG, established by Assembly Bill (AB) 825 (Chapter 871, Statutes of 2004) as amended by AB 1136 (Chapter 402, Statutes of 2005), combines into one block grant the funds from the following programs: At-Risk Youth for the Los Angeles Unified School District, Continuation High School Foundation, Dropout Prevention and Recovery, Early Intervention for School Success, Elementary School Intensive Reading, High-Risk Youth Education and Public Safety, Intensive Algebra Instruction Academies, Opportunity Education, and Tenth Grade Counseling.
Local educational agencies (LEAs) are eligible to receive PRBG funds if they received funding in 2003-04 for any program included in the PRBG and continued to participate in the program in 2004-05. With the Continuation High School Foundation program as the exception, AB 825 repealed the EC sections of the programs included in the PRBG. LEAs may use PRBG funds for the purpose of any program included in the PRBG as the statutes governing the programs read on January 1, 2004, with the following limitations:
LEAs that received continuation high school funds in the 2003-04 and 2004-05 base years must continue to operate and adhere to the minimum attendance requirements for those continuation schools in order to avoid losing PRBG funds.


LEAs that received dropout funds in the base years must adhere to specific maintenance of effort requirements related to dropout programs.


If an LEA allocates PRBG funds to a school site, the LEA must have school-level advisory committees and single school plans that adhere to the requirements in EC sections 52000 et seq., 52014 and 52015, as those sections read on January 1, 2004.
This apportionment reflects the calculation of estimated 2008-09 entitlements. Each LEA's 2008-09 entitlement is based on its 2007-08 entitlement adjusted by a .52 percent reduction for growth and a zero percent cost-of-living increase, as provided by the Budget Act of 2008. Entitlements also include funding adjustments for new and closed continuation high schools.
This apportionment equals 80 percent of the estimated entitlement for each participating LEA. Final entitlements will be calculated based on final data, due in May 2009, for new continuation high schools. A final payment will be apportioned in July 2009. To view the schedule of apportionment or obtain more information on PRBG funding and requirements, please visit the California Department of Education Categorical Programs Web site at http://www.cde.ca.gov/fg/aa/ca/pupilretention.asp.
Charter schools that receive funding through the Charter School Categorical Block Grant (CSCBG) are not eligible to receive funds from the PRBG because it is included in the statutory list of programs for which charter schools may not apply separately due to participation in the CSCBG. District wide charter schools that do not receive CSCBG funds are eligible to receive PRBG funds if they received in the 2003-04 base year funds from any program included in PRBG, and continued to receive funds in 2004-05.
Warrants will be mailed to each county treasurer approximately four weeks from the date of this Notice. For standardized account code structure coding, use Resource Code 7390, Pupil Retention Block Grant, and Revenue Object Code 8590, All Other State Revenue. County superintendents of schools are requested to inform LEAs immediately of this apportionment.
If you have any questions regarding this apportionment, please contact Marcie Gregory, Education Fiscal Services Assistant, Categorical Allocations and Management Assistance Unit, at 916-324-4537 or by e-mail at mgregory@cde.ca.gov [Note: the preceding contact information is no longer valid and has been replaced by Julie Klein Briggs, Fiscal Consultant, Categorical Allocations & Management Assistance Unit, by phone at 916-323-6191 or by e-mail at jbriggs@cde.ca.gov.].
Sincerely,
Susan Lange, Deputy Superintendent
Finance, Technology, and Administrative Branch
Last Reviewed: Wednesday, July 19, 2017