Ltr3-13: Second Apportionment - SEMHS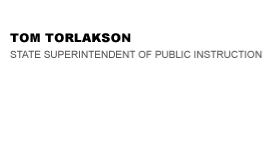 California Department of Education
Official Letter
California Department of Education
Official Letter
July 28, 2014
Dear Select County Superintendents of Schools:
NOTICE OF THE FINAL APPORTIONMENT FOR
SPECIAL EDUCATION−MENTAL HEALTH SERVICES
FISCAL YEAR 2013−14
This apportionment, in the amount of $88,673,000, is made from Section A of the State School Fund with funds provided in Provision 16 of Item 6110-161-0001 of the 2013 Budget Act (Chapter 20, Statutes of 2013). The purpose of these funds is to provide educationally related mental health services, including out-of-home residential services for emotionally disturbed pupils, required by an individualized education program pursuant to the federal Individuals with Disabilities Education Act and as described in Section 56363 of the California Education Code (EC).
This final apportionment equals 25 percent of the total $354,428,000 budget appropriation, and is distributed to special education local plan areas (SELPAs) based on a rate per unit of average daily attendance (ADA) multiplied by the ADA reported for the 2013–14 Second Principal Apportionment minus the amount remitted to each SELPA in the first and second payment. The final rates per ADA for 2013–14 are $0.4334692707 for the Los Angeles Court Schools SELPA and $59.0635050858 for all other SELPAs. Information pertaining to this apportionment, including a copy of this apportionment letter and the schedule of apportionment, is posted on the California Department of Education Web page at http://www.cde.ca.gov/fg/aa/se/sep1appnform04.asp. Detail information for previous apportionments (75 percent of the appropriation) that were distributed in August 2013 and February 2014 may also be viewed on this site.
Warrants will be mailed to each county treasurer approximately three weeks from the date of this letter. For standardized account code structure (SACS) coding, use Resource Code 6512, Special Education, and Revenue Object Code 8590, All Other State Revenue. County superintendents of schools are requested to inform their school districts immediately of all data regarding this apportionment.
If you need assistance or have any further questions, please contact Halena Le, Consultant, Office of Principal Apportionment and Special Education, by phone at 916-322-6195 or by e-mail at hle@cde.ca.gov.
Sincerely,



Jeannie Oropeza, Deputy Superintendent
Services for Administration, Finance, Technology, and Infrastructure Branch

JO:hl
Last Reviewed: Monday, March 21, 2016