Ltr1-10: Special Education--Mandate Settlement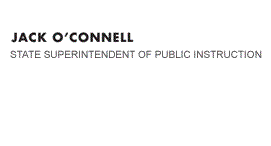 California Department of Education
Official Letter
California Department of Education
Official Letter
Dear Select County Superintendents of Schools:
NOTICE OF APPORTIONMENT FOR THE TENTH ANNUAL $25,000,000
PAYMENT FOR THE SPECIAL EDUCATION MANDATE SETTLEMENT
FISCAL YEAR 2010-–11
This apportionment, in the amount of $25,000,000, is made from Section A of the State School Fund from funds provided in Item 6110-161-0001 of the Budget Act of 2010 (Chapter 712, Statutes of 2010). This apportionment is made to school districts in full satisfaction and in lieu of reimbursable mandate claims relating to special education programs and services resulting from the Commission on State Mandates cases identified as: (1) Riverside County Superintendent of Schools, et al., CSM-3986, and (2) Long Beach Unified School District, CSM-3986A.
This apportionment is the final payment of ten annual payments of $25,000,000 to be made to school districts, and represents 100 percent of the entitlement for each school district for the 2010–11 fiscal year. The amounts apportioned are based on a rate of approximately $4.51 per unit of average daily attendance in kindergarten and grades one through twelve as reported by school districts in the 1999–2000 second principal apportionment, excluding attendance for regional occupational centers and programs, adult education, and programs operated by the county superintendents of schools. Funding for all charter schools is included in the chartering agencies' totals on the enclosed schedule.
Warrants will be mailed to each county treasurer approximately four weeks from the date of this letter. For standardized account code structure (SACS) coding, use Resource Code 0000, Unrestricted, and Revenue Object Code 8590, All Other State Revenue. County superintendents of schools are requested to inform school districts immediately of all data regarding this apportionment.
If you have any questions, please contact Shelley Goode, Analyst, Office of Principal Apportionment and Special Education, by phone at 916-324-4530 or by e-mail at sgoode@cde.ca.gov, or Stephanie Lo, Consultant, Office of Principal Apportionment and Special Education, by phone at 916-323-6195 or by e-mail at slo@cde.ca.gov [Note, the preceding contact is no longer valid and has been replaced by Halena Le, Consultant, Office of Principal Apportionment and Special Education, at 916-323-6195, or by e-mail at hle@cde.ca.gov.]
Sincerely,




Susan Lange, Deputy Superintendent
Finance, Technology, and Administration Branch

SL:sg
Last Reviewed: Monday, July 31, 2017