Ltr6-08: Bus Replacement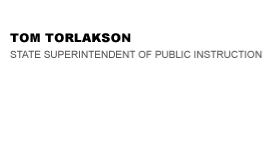 California Department of Education
Official Letter
California Department of Education
Official Letter
Dear Select County Superintendents of Schools:
NOTICE OF THE SIXTH APPORTIONMENT FOR THE
SMALL SCHOOL DISTRICT AND COUNTY OFFICE OF EDUCATION
BUS REPLACEMENT PROGRAM
FISCAL YEAR 2008-09
This apportionment, in the amount of $419,489, is made from funds provided by Assembly Bill 3 (Chapter 3, Statutes of 2009, Fourth Extraordinary Session), Section 5, subdivisions (a)(44), (e) and (f), for the purchase of replacement buses for small school districts and county offices of education as provided by California Education Code sections 42290-42293, 42301.1, and 42303. Awards have been adjusted for those local educational agencies (LEAs) whose cost to purchase a bus exceeded the amount previously apportioned to them. This apportionment allocates additional funding that provides approximately 19.02 percent of the costs incurred by LEAs above their original award.
Beginning in fiscal year 2010-11, letters of apportionment from the California Department of Education's (CDE) School Fiscal Services Division are no longer being mailed to the county superintendents of schools. Instead, county superintendents will be notified of each apportionment by e-mail. Accordingly, the CDE has sent an e-mail to each county superintendent, addressed to the county's CDEfisc e-mail address, to inform him or her of this apportionment. The e-mail contained a link to the CDE Categorical Programs Web page at http://www.cde.ca.gov/fg/aa/ca/ where, under the program name, the letter and schedule for this apportionment are posted. The CDE requested that the e-mail be forwarded to the school districts and charter schools in the county.
Warrants will be mailed to each county treasurer approximately four weeks from the date of this Notice. For standardized account code structure coding, use Resource Code 7235, Transportation: School Bus Replacement, and Revenue Object Code 8590, All Other State Revenue.
Eligibility for bus replacement funds is limited to buses manufactured prior to 1992. The allocation of funds uses ranking methods based on "excess age" and mileage, or condition of the bus, as specified in the program information manual dated July 2008.
If you have any questions regarding this apportionment, please contact Christina Schlueter, Assistant Fiscal Consultant, Categorical Allocations and Management Assistance Unit, by phone at 916-324-9806 or by e-mail at cschlueter@cde.ca.gov [Note: the preceding contact information is no longer valid and has been replaced by Tonya Holmes, Fiscal Analyst, Categorical Allocations & Management Assistance Unit, by phone at 916-323-6028 or by e-mail at tholmes@cde.ca.gov.]
Sincerely,

Jeannie Oropeza, Deputy Superintendent
Finance, Technology, and Administration Branch
Last Reviewed: Tuesday, August 9, 2016