DSPT 3rd Apportionment Letter FY 2013-14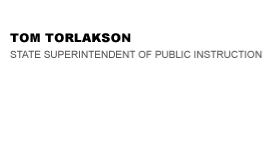 California Department of Education
Official Letter
California Department of Education
Official Letter
Dear Select County Superintendents of Schools, Auditors, and Treasurers:
NOTICE OF THE THIRD APPORTIONMENT FOR
REGIONAL OCCUPATIONAL PROGRAMS THAT PARTICIPATED IN THE
ADMINISTRATION OF CHALLENGE TESTS AND TRAINING COURSES TO COMMUNITY
CARE FACILITIES DIRECT SUPPORT PROFESSIONALS
FISCAL YEAR 2013-14
This apportionment, in the amount of $143,350, is made from reimbursable funds provided by the Department of Developmental Services (DDS) for administration of challenge tests and training courses to community care facilities for the direct support professional program.
The apportionment amount represents 100 percent of the monthly calculated entitlement, which is based on the number of challenge tests and training courses administered to community care facilities direct support professionals. Local educational agencies (LEAs) will receive reimbursement of $50 for each challenge test administered and $250 for each student that receives training.
Warrants will be mailed to each county treasurer approximately four weeks from the date of this notice. For standardized account code structure coding, please use Resource Code 6355, Regional Occupational Centers and Programs: Training and Certification for Community Care DDS, and Revenue Object Code 8590. County superintendents of schools are requested to inform LEAs immediately regarding this apportionment.
If you have any questions regarding this apportionment, please contact Lisa Schiro, Associate Governmental Program Analyst, Career Technical Education Leadership and Instructional Support Office, by phone at 916-323-5742 or by e-mail at lschiro@cde.ca.gov.
Sincerely,
Lupita Cortez Alcala, Deputy Superintendent
Instruction and Learning Support Branch
LA:ls
Last Reviewed: Monday, June 20, 2016