CCFRF 2013-14 Cover Letter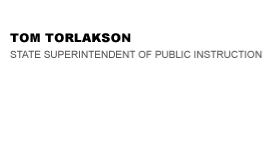 California Department of Education
Official Letter
California Department of Education
Official Letter
Dear Executive Officers and Program Directors of all Child Care and Development Programs:
REQUEST FOR APPLICATIONS: CHILD CARE FACILITIES REVOLVING
GENERAL FACILITIES APPLICATION
The California Department of Education (CDE), Early Education and Support Division (EESD) administers the Child Care Facilities Revolving Fund (CCFRF). This fund was established in 1997 pursuant to California Education Code Section 8278.3. The CCFRF is a lease-purchase program that provides funding to existing CDE child care contracting agencies for the acquisition of relocatable building facilities to support their child care and development programs. Many contracting agencies have accessed funds from the CCFRF to acquire facilities to operate their programs.
Due to the revolving nature of the CCFRF, applications are continuously accepted under the General Facilities Application process when funding is available. The EESD processes and funds these applications on a first-come, first serve basis. Applicants must submit a separate application for each relocatable building for which funding is being requested.
The CCFRF may be used for the purchase, transportation, and installation of relocatable buildings (including architect and inspection fees, site development, and site improvement costs). The maximum funding allowance is $210,000 for a new, basic building typically consisting of three 12 by 40 foot sections. The maximum allowance may be increased and additional funds may be approved based on the number of additional sections added to increase capacity and serve additional children. The CCFRF provides up to $70,000 for each additional 12 by 40 foot section beyond the typical basic building.
Funds available through the CCFRF provide one alternative to meeting your current and future facilities needs. If you are interested in applying for facilities funding under the CCFRF, please submit an original application to:
Bill Rhinehart, Staff Services Analyst
Early Education and Support Division
California Department of Education
1430 N Street, Suite 3410
Sacramento, CA 95814-5901
The General Facilities Application may be downloaded beginning October 10, 2013, from the California Department of Education Funding Web page at http://www.cde.ca.gov/fg/fo/. If you have any questions regarding General Facilities Application or the CCFRF program, please contact Bill Rhinehart, Staff Services Analyst, Early Education and Support Division, by phone at 916-322-4876 or by e-mail at ccfrf@cde.ca.gov.
Sincerely,
Lupita Cortez Alcalá, Deputy Superintendent
Instruction and Learning Support Branch
Last Reviewed: Tuesday, August 23, 2016