Facilities Renovation and Repair 2013 Cover Letter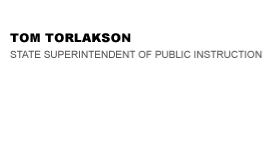 California Department of Education
Official Letter
California Department of Education
Official Letter
March 1, 2013
Dear Executive Officers and Program Directors of Child Care and Development Programs:
REQUEST FOR APPLICATIONS FOR FISCAL YEAR 2013-14 FACILITIES RENOVATION AND REPAIR FUNDS
The California Department of Education (CDE) anticipates Facilities Renovation and Repair (FRR) funds of $5 million for fiscal year (FY) 2013–14 as proposed in the Governor's Budget. Funding for FRR projects is subject to the availability and approval of funds in the Budget Act. The FRR funds will provide contractors assistance in their efforts to maintain healthy, safe, and accessible environments for children participating in state-subsidized child care and development programs. The Request for Applications (RFA) outlines all requirements for the FRR funds.
All applicants must be a CDE contractor to be eligible for FRR funding.
Submit all questions pertaining to this RFA via e-mail at cddrfa@cde.ca.gov no later than March 15, 2013. All questions will be compiled and answers will be e-mailed to all applicants who submit a question or request a copy. In addition, all items will be posted on the Request for Applications Web site at http://www.cde.ca.gov/fg/fo/r2/frr13rfa.asp.
The completed original FRR application and three copies are due to the CDE, Early Education and Support Division via mail or hand delivery by Friday, April 12, 2013, at 5 p.m.
If you have any questions regarding this subject, please contact Charday Adams, Early Education and Support Division, by phone at 916-323-7195 or by e-mail at cddrfa@cde.ca.gov.
Sincerely,
Lupita Cortez Alcalá, Deputy Superintendent
Instruction and Learning Support Branch
LCA:hm
Last Reviewed: Monday, December 7, 2015