Supp App for New & Expanding Charters, Direct Fund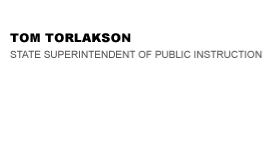 California Department of Education
Official Letter
California Department of Education
Official Letter
October 31, 2014
Dear Select Charter School Administrators:
SUPPLEMENTAL APPLICATION FOR NEW AND EXPANDING CHARTER SCHOOLS, TITLE III, PART A IMMIGRANT STUDENT SUBGRANT PROGRAM, DIRECT FUNDED ELIGIBLE
Under the Elementary and Secondary Education Act (ESEA), Title III, Part A, the California Department of Education (CDE) provides formula subgrant awards to local educational agencies (LEAs) that enroll one or more immigrant students. Title III Immigrant Student Subgrant funds are to be used to provide supplementary programs and services to immigrant students.
Based on the estimated data reported in the 2014 Pupil Estimates for New or Significantly Expanding Charters Report, your LEA has been preliminarily identified as direct funded eligible for a Title III Immigrant Student Subgrant in 2014–15. The per-pupil amount in 2014–15 is $93.68. Direct funded LEAs who are eligible to receive a subgrant must apply via the Consolidated Application and Reporting System (CARS).
Eligibility and funding status may change once the actual data is reported via the California Longitudinal Pupil Achievement Data System (CALPADS).
LEAs identified as direct funding eligible are asked to accept or decline funds via the CARS. Additional information regarding the CARS application process is available on the CDE CARS Web page at https://www.cde.ca.gov/fg/aa/co/cars.asp. Applications are due on or before December 19, 2014. In addition to the application, an LEA must submit a copy of their LEA Plan, Goal 2. The Local Control Accountability Plan is not a substitute for the LEA Plan.
Program requirements include regular reporting obligations. For additional information regarding program requirements, assurances and eligibility, please visit the CDE Title III Immigrant Education Subgrant Program Request for Applications Web page at https://www.cde.ca.gov/fg/fo/r28/IMM14rfa.asp. Approved grantee entitlements will be posted on the CDE Title III, EL and Immigrant Programs Web page at https://www.cde.ca.gov/fg/aa/ca/titleiii.asp.
If you have questions regarding the Title III Immigrant Student Subgrant program, please contact Sandra Covarrubias, Education Programs Consultant, Language Policy and Leadership Office, by phone at 916-319-0267 or by email at scovarrubias@cde.ca.gov.
Sincerely,
/s/
Lupita Cortez Alcalá, Deputy Superintendent
Instruction and Learning Support Branch
LCA:sc
Last Reviewed: Wednesday, August 5, 2020