TUPE Tier 1 Grades 6-12 FY 2013-16 Cover Letter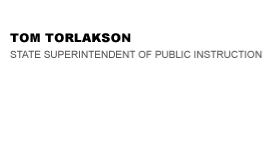 California Department of Education
Official Letter
California Department of Education
Official Letter
October 23, 2012
Dear County and District Superintendents and Tobacco-Use Prevention Education Coordinators:
2013 COHORT I TIER 2 REQUEST FOR APPLICATIONS FOR TOBACCO-USE PREVENTION EDUCATION PROGRAM COMPETITIVE GRANTS FOR GRADES SIX THROUGH TWELVE
The California Department of Education (CDE) is soliciting applications to fund school-based Tobacco-Use Prevention Education (TUPE) Program projects. The TUPE Program provides Tier 2 grants for a maximum of $2 million to school districts, county offices of education, and direct-funded charter schools in California wanting to implement evidence-based prevention, youth development, intervention, and cessation services to meet the tobacco-prevention needs identified by a broad collaborative group of students, parents, school staff, and the community.
The Legislature is expected to appropriate funding for the TUPE Program through the 2013–14 Budget Act. The funding source is the Health Education Account of the Cigarette and Tobacco Products Surtax Fund, which provides tobacco surtax funds for school-based TUPE programs. Multiple grants will be awarded as a result of this Request for Applications (RFA). The level of funding appropriated by the Legislature, the number of qualified applications, and the total amount requested by qualified applications will determine the number of grants awarded. Successful applicants will receive grants with three-year funding beginning July 1, 2013, and ending June 30, 2016.
Information about the application process is found in the RFA, which is available on the CDE TUPE Funding Web page at http://www.cde.ca.gov/ls/he/at/tupefunding.asp. This RFA describes the TUPE Program elements and contains instructions and attachments necessary to complete the application.
Interested Tier 2 applicants are encouraged to submit the Intent to Submit an Application (Attachment A) form provided in the application packet. Contact information provided by interested applicants will be added to an e-mail group contact list. Questions submitted by applicants and answered by the CDE will be posted by e-mail using this contact list.
An important emphasis of the TUPE Program is the collaboration between schools, students, parents, and communities to prevent youth tobacco use. It is recommended that applicants contact their respective partners very early in the process to develop collaborative relationships and agreements, and resulting letters of agreement.
Faxed or e-mailed applications will not be accepted. An original application and four copies must be received or delivered by 4:00 p.m., on or before February 20, 2013, to:
TUPE Tier 2 Competitive Grants
Coordinated School Health and Safety Office
California Department of Education
1430 N Street, Suite 6408
Sacramento, CA 95814-5901
If you have any questions regarding this RFA, please contact Greg Wolfe, School Health Education Consultant, Coordinated School Health and Safety Office, by phone at 916-319-0193 or by e-mail at gwolfe@cde.ca.gov. [Note, the preceding e-mail address is no longer valid.]
Sincerely,
[Original Signed By]
William J. Ellerbee Jr., Deputy Superintendent
Student Support and Special Services Branch
WE:gw
Last Reviewed: Tuesday, May 9, 2017