Stronger Together: Forward
Part of Stronger Together: A Guidebook for the Safe Reopening of California's Public Schools. Created through the Reopening Schools Task Force that fostered a collaborative process for educators and stakeholders to lend their important voices.
---
Return to Stronger Together Table of Contents
By the State Superintendent of Public Instruction
Greetings educational leaders, teachers, classified staff, parents, students, and all Californians: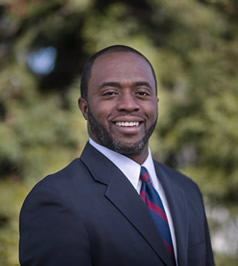 The effects felt by COVID-19 have been widespread and created impacts unlike anything that we've ever seen. I want to commend the people of California for your resilience and the quick manner in which you moved into distance learning. Thank you for all that you've done to help keep California's students safe and able to continue learning.
As we prepare to move into the likely reopening of our schools, we provide this guidance as a "how to" for safely reopening our schools. In it you will find answers to many questions, including the need for physical distancing and types of recommended personal protective equipment. You'll also learn ways that we will have to rearrange our staff and students in order to ensure that those who are opting for in-person instruction can do so safely.
It has been my honor to lead a statewide reopening schools task force that created a participatory process for our educators and stakeholders to lend their voices. This guidance is also informed by the technical assistance and advice of many health and safety organizations including the Centers for Disease Control, California Department of Public Health, California Division of Occupational Safety and Health, and the many health officers from counties around our state. I want to thank the Governor's Office and our partners in the Legislature for their support in this endeavor, and all the staff at the California Department of Education (CDE) who have written and contributed their expertise throughout this document. I especially want to thank Dr. Stephanie Gregson, the Chief Deputy Superintendent at CDE, who served as its chief writer and editor.
We gathered additional input from focus group conversations with teachers, classified staff, child care providers, superintendents, and public health officials. Important voices were heard during virtual support circles with educators, parents, and students. And additional insight came from consultation with state superintendents, researchers, and experts from throughout the nation. Thank you to all those who took time to help review this document, and I look forward to the next steps of our work together to implement this guidance safely.
We know that guidance is only as good as its implementation, so think of this as the beginning of the conversation—not the end. We know that for many of us, this is the toughest challenge that we'll ever face, perhaps in our lifetime. But when it comes to ensuring that California students continue receiving a high-quality education—and doing so safely—we must rise to meet the challenge. Californians, I'm inspired by how you have come together to make it this far.
I couldn't be prouder to be your state superintendent. We are stronger together, we can do more together, and I thank you for all you are doing together to support our 6.2 million students.


Tony Thurmond, State Superintendent of Public Instruction
Last Reviewed: Monday, December 6, 2021
Recently Posted in Health
No items posted in the last 60 days.