FYS Year-End Report Cover Letter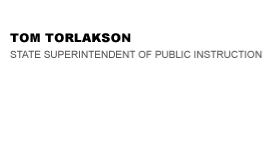 California Department of Education
Official Letter
California Department of Education
Official Letter
June 3, 2015
Dear Foster Youth Services Program Coordinators:
2014–15 FOSTER YOUTH SERVICES PROGRAMS ANNUAL YEAR-END REPORT
Each Foster Youth Services (FYS) Core, Countywide, and Juvenile Detention Program (JDP) that received FYS grant funding for fiscal year 2014–15 is required to complete and return the FYS Program Year-End Report. For those programs with more than one FYS grant, a separate report is needed for each grant-funded program (Core, Countywide, or JDP). For example, if you received a grant for a Countywide Program and a JDP, you must submit two separate reports: one for your Countywide Program and one for your JDP.
This report will meet the FYS grant requirement to submit a report to the State Superintendent of Public Instruction (SSPI) at the end of each school year addressing the coordination and delivery of services, collaboration between partners, and quantitative data on program activities and services. This report will also provide essential information necessary for compliance with California Education Code Section 42923, which requires the SSPI to submit a report to the Governor and the Legislature on the effectiveness of FYS Program services provided to foster youth. A copy of this annual report form can be found on the California Department of Education FYS Web Page at http://www.cde.ca.gov/ls/pf/fy/.
The completed FYS Program Annual Year-End Report is due by August 31, 2015. Please mail a hard copy and a CD-ROM of your completed report to:
Lisa Guillen, Foster Youth Services Consultant
Coordinated School Health and Safety Office
California Department of Education
1430 N Street, Suite 6408
Sacramento, CA 95814-5901
If you have any questions regarding this subject, please contact Lisa Guillen, Foster Youth Services Consultant, Coordinated School Health and Safety Office, by phone at 916-327-5930 or by e-mail at lguillen@cde.ca.gov.
Sincerely,
[ORIGINAL SIGNED BY]
William J. Ellerbee, Jr., Deputy Superintendent
Student Support and Special Services Branch
WJE:lg

Last Reviewed: Thursday, August 23, 2018
Recently Posted in Parents/Family & Community
No items posted in the last 60 days.