Memo on the 2008 and 2009 Budget Acts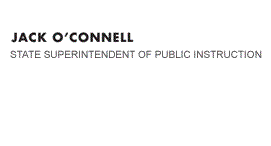 California Department of Education
Official Letter
California Department of Education
Official Letter
February 25, 2009
Dear County and District Superintendents, Charter School Administrators, and County Chief Business Officers:
ACTION ON 2008 AND 2009 BUDGET ACTS
On Friday, February 20, Governor Arnold Schwarzenegger signed a package of bills designed to revise the 2008–09 enacted budget and put into place a 2009–10 budget. As you are aware, the state's economic situation has deteriorated precipitously since the enactment of the 2008–09 budget last September. The approval of a budget that reduces spending and increases revenues was necessary to make it possible for the state to stem a cash and credit crisis at the state level.

I understand that school districts are facing unprecedented fiscal challenges and share your disappointment that funding to education has been so dramatically reduced. Now that we have an enacted state budget I want to ensure you have accurate information on which to base your local budget decisions. This letter summarizes major provisions of the 2008 and 2009 Budget Acts and related bills. The last section of the letter provides a list of the bills containing provisions related to kindergarten through grade twelve (K–12) education. A table of categorical programs affected by the various flexibility provisions contained in the budget package is included in Attachment 1. The California Department of Education (CDE) will provide additional updates as more detailed analyses of the statutes become available.

State Budget
The overall deficit was projected at $41.6 billion over the two-year period 2008–09 and 2009–10. The budget package provides an overall spending plan of $94.2 billion in 2008–09 and $92.2 billion in 2009–10, and addresses the deficit through a mixture of spending cuts ($14.9 billion), revenue increases ($12.5 billion), borrowing ($5.4 billion), and federal dollars ($7.9 billion).

Revenue increases. The revenue increases will be in effect for a limited period of time, and the time will be shortened further depending on voters' approval of a state spending cap (see below). Major revenue provisions are as follows:
Increase in the sales tax of $0.01, effective April 1, 2009.


Increase in the vehicle license fee by 0.5 percent (from 0.65 percent to 1.15 percent), effective May 19, 2009, the proceeds of which are shared between the state General Fund (GF) and law enforcement.


Reduction in the dependent credit beginning in the 2009 tax year.


Increase in the personal income tax through a tax rate increase beginning in the 2009 tax year.
Interaction with federal funds. Certain provisions of the package would be revised if $10 billion of federal funds from the recently signed American Recovery and Reinvestment Act are available to offset GF expenditures. Specifically, the income tax increase would be lowered, the amount of borrowing would be reduced, and some cuts would be restored. None of the cuts to be restored affect K–12 education.

Delay of May revision. The budget package delays the 2009 May revision to June 8 or six calendar days after the next statewide election, whichever is later. The statewide election is currently scheduled for May 19.

Spending Cap Measure to Voters for Approval
The revenue increases will be in effect for a limited time, and the time will be limited further if the voters do not approve a proposed "hard" spending cap to be placed on the statewide ballot in May 2009. Provisions of the spending cap are as follows:
The measure renames the existing Budget Stabilization Account the Budget Stabilization Fund and requires deposits of 3 percent of GF revenues. Deposits would stop when the fund reaches 12.5 percent of GF revenues.
Unanticipated revenues, as defined, would first be used to pay any outstanding maintenance factor obligation under Proposition 98, then would be deposited into the fund.
Funds could be appropriated from the Budget Stabilization Fund when forecasted revenues are not sufficient to cover prior year expenditures adjusted for population growth and inflation or when the Governor declares an emergency.
The measure requires transfers beginning in October 2011 to the Supplemental Education Payment Account (see below) until $9.3 billion is transferred, then to the Supplemental Budget Stabilization Account to retire outstanding debt.

Proposition 98 (K–12 and Community Colleges)
The budget package provides $50.7 billion for K–12 and community colleges (K–14) programs in 2008–09, a reduction of $7.4 billion below the 2008–09 enacted spending level. Due to GF revenue reductions, the Proposition 98 guarantee for 2008–09 has declined significantly.
The 2009 Budget Act provides $54.9 billion for Proposition 98 programs in 2009–10, a decrease of $3.2 billion compared to the 2008 Budget Act. (This figure excludes funds to backfill for lottery monies.)

Proposition 98-related Ballot Measures
K–14 repayments. The budget package makes a commitment to provide payments starting in 2011–12 that would eventually add $9.3 billion to K–14 education spending. The provision would be placed before the voters in May 2009. The payments would be in lieu of payments for a Proposition 98 maintenance factor that would have been created in 2007–08 and 2008–09. There had been controversy regarding whether the Constitution requires establishment of a maintenance factor in 2008–09. A portion of the $9.3 billion would be for equalization of revenue limits.

Lottery change. The budget package also includes a ballot measure (SBX3 12) that would require, beginning in 2009–10, an appropriation from the General Fund in lieu of lottery funding. This ballot measure would in essence "buy out" the lottery revenues. The package contains adjustments to the Proposition 98 base to account for the new funding.

2008–09 (K–12)
Non-programmatic changes. The budget package includes the following reductions that are characterized as "non-programmatic," that is, they affect spending counting towards the Proposition 98 guarantee but do not represent reductions in funds provided to schools to support programs in the current year:
Redesignating $1.1 billion for revenue limits as coming from Proposition 98 settle-up funds. (Settle-up funds are funds that are owed to schools due to under-funding of Proposition 98 in previous years.)


Using $618.7 million of special fund monies to replace Proposition 98 funds for the Home-to-School Transportation program.


Deferring $2.9 billion of payments for the principal apportionment and K–3 Class Size Reduction from February to July 2009. (These funds had previously been deferred to April—this action makes technical changes and extends the deferral to July.)
Programmatic changes. The budget package makes the following programmatic reductions:
$247.1 million to eliminate the 0.68 percent cost-of-living adjustment (COLA) provided in the Budget Act for general purpose funding (revenue limits).


$944 million from revenue limits on top of the elimination of the COLA.


$944 million in 15 percent across-the-board reductions affecting most categorical programs. Excluded programs are Nutrition, Economic Impact Aid, K–3 Class Size Reduction, Special Education, Child Development, Home-To-School Transportation, After School Education and Safety, and the Quality Education Investment Act. The package authorizes the CDE to recover funds that have already been distributed through an offset to principal apportionment payments


$203 million to reflect anticipated savings and revised caseload estimates in a number of programs.

Flexibility
The flexibility provided by the budget package is unprecedented. Local educational agencies (LEAs) will be able to redirect funding from 40 programs to "any educational purpose." They will also be able to use restricted account balances from 2007–08 for any educational purpose. The measure also makes changes regarding contributions to restricted routine maintenance and deferred maintenance.

Attachment 1 lists programs included in each of the flexibility provisions and specifies, for each program, whether it is affected by (1) across-the-board cuts in 2008–09 and 2009–10, (2) the provision allowing use of funds for any educational purpose, and (3) the provision allowing use of year-end balances.

Transfer of funds among programs. The package authorizes LEAs to use funds from about 40 categorical programs "for any educational purpose" over a five-year period ending July 1, 2013. Nineteen General Fund programs, plus all programs funded from the tobacco tax and other special funds, and federal funds, are excluded from this flexibility provision. The statutory language establishing this transferability authority states that LEAs using the flexibility provision "shall be deemed to be in compliance with the program and funding requirements contained in statutory, regulatory, and provisional language." (SBx3 4 Section 15).

Funding for affected programs will be based on 2008–09 funding levels rather than the factors used in the existing formulas (for example, funds for a program currently allocated based on enrollment will instead be allocated based on 2008–09 funding levels). Note that the underlying statutes for these programs remain in place. There are specified reporting requirements for LEAs and a report by the State Superintendent Public Instruction to the Legislature (due February 2010) on LEA uses of flexibility provisions, based on reporting through the Standardized Account Code Structure (SACS).
Provisions affecting specific programs are as follows:
The language provides that action by a district to reduce funding for a state-mandated program shall constitute waiver of mandate funding requirements.
The flexibility excludes services funded through California Work Opportunity and Responsibility to Kids (CalWORKs) reimbursements in items for Regional Occupational Programs and Adult Education.
The LEA must ensure alignment to standards and sufficiency of instructional materials.
County offices of education must continue to visit school sites to determine sufficiency of instructional materials pursuant to Education Code Section 1240 (pursuant to the Williams settlement).
LEAs must use National Board certification funds for awards to previously qualifying teachers until the awards are paid in full.
As a condition of exercising the authority to use the flexibility provisions to transfer funds, the LEA governing board must hold an open, public hearing; take testimony from the public; and discuss and approve each transfer and proposed use of funding.
Please see SB X3 4, Section 15, for more detail.

Use of balances. The package allows LEAs to use restricted account balances as of June 30, 2008, with certain exceptions, for any educational purpose in 2008–09 and 2009–10. The table included at conclusion of this letter identifies which balances are accessible. It is important to note that even for included balances, reserves committed for capital outlay, bond funds, sinking funds and federal funds are not available for this flexibility.

Changes to maintenance contributions. The package reduces required contributions into routine restricted maintenance accounts from 3 percent of an LEA's general fund expenditures to 1 percent for a five-year period. It also eliminates the local match requirement for the deferred maintenance program for a five-year period. These changes become inoperative July 1, 2013.

Changes to K–3 Class Size Reduction penalties. The package reduces penalties under the K–3 Class Size Reduction program for a four-year period beginning in 2008–09. Currently steep penalties are imposed for classes that have received class-size reduction funding but exceed 20.5 students. The existing penalties have the effect of completely eliminating funding when a class is greater than or equal to 21.9. Under the new provisions, the maximum penalty is 30 percent of funding, and it is applied only when class size is 25 or more. The package does not change an existing provision that limits reimbursement to 20 pupils in a class.
Revenue Limits
The package rescinds the 0.68 percent cost-of-living adjustment (COLA) provided in the 2008–09 enacted budget and makes an additional cut of $944 million. The deficit factor applied to revenue limits will be 7.844 percent for school districts and 7.839 percent for county offices of education.

The First Principal (P-1) apportionment, performed every year in February, had already been calculated and certified before the new budget package was enacted. Consequently, February payments will not reflect the revised figures. The CDE will revise the calculations based on the new budget package and recertify the P-1 apportionment as soon as possible. Any necessary adjustments will be made in the March payments.
Child Development
The budget package reduces child care funding by $97 million and delays implementation of regional market rate changes scheduled for March 1, 2009. The budget also includes a $108 million reappropriation from 2007–08 child care savings for CalWORKs Stage 2. This would offset the shortfall in one-time savings from the After School Education and Safety program that was anticipated to be available to fund part of the 2008–09 costs for Stage 2.
2009–10 (K–12)
The budget package reflects an increase in funding in 2009–10; however schools will not experience a funding increase because the funds are needed to backfill $4.6 billion in one-time solutions in 2008–09. In addition the package includes funds to replace the allocation of lottery revenues to LEAs with Proposition 98 General Fund. This adjustment is contingent on approval by the voters.

Reductions and deferrals. The package does not include funds for a statutory COLA estimated at 5.02 percent, resulting in a cost avoidance of $2.6 billion. The package makes the following reductions:
$268 million to revenue limits.
$267 million for an across-the-board 4.9 percent reduction to certain categorical programs. This is in addition to the 15 percent reduction applied in the current year.
$114.2 million to eliminate the High Priority Schools Grant Program.
$38.7 million by reducing reimbursement rate limits in child care programs from the 85th percentile to the 75th percentile. Savings are captured only from CalWORKs Stages 2 and 3.
$14.4 million to reflect a revised family fee schedule for child care programs.
The budget package imposes additional deferrals of K–12 apportionments in 2009–10: $1 billion from July 2009 and $1.5 billion from August 2009 to October 2009. (This deferral affects the Advance Apportionment for 2009–10, not the funds deferred from 2008–09.)

Mandates. The package does not include funds for the behavioral intervention mandate settlement, nor any of the other changes proposed by the Governor for mandate programs. Action on mandates has been deferred to the spring budget process.

Revenue Limits
The package makes an additional cut of $268 million, above the cut implemented in the current year. The deficit factor to be applied to revenue limits will be 13.094 percent for school districts and 13.360 percent for county offices of education.

Child Development
The budget package requires the Department of Social Services to develop a new family fee schedule, in consultation with the CDE, subject to approval by the Department of Finance (DOF). Provisional language states the point at which family fees shall begin and the increase in the amount of the initial fee. The package also reduces the regional market rate ceiling from the 85th percentile to the 75th percentile. In addition, the package requires the CDE to gather information and develop a profile of the families receiving subsidized child care services.

The package continues the reductions imposed in 2008–09. We note that this means that the funding level is about $55 million short of what the CDE estimates is needed to fund existing child care contracts. This shortfall will require the CDE to reduce contracts which will, in effect, reduce "slots" for child care.

Federal Funds and the American Recovery and Reinvestment Act
The package does not make any changes to federal funding levels in 2008–09. For 2009–10, the package authorizes base funding levels. Appropriations of carryover funding and other changes to funding levels will be considered during the spring budget process.

The budget package explicitly makes federal funds from the American Recovery and Reinvestment Act (H.R. 1) subject to Section 28 of the Budget Act. Under the Section 28 process, the DOF has authority to increase an appropriation to allow expenditures of unanticipated funds provided that it notifies the Legislature and waits 30 days. See SBX3 2 Section 38.

Other Provisions of Interest
The package places on the ballot changes to the Mental Health Services Act (Proposition 63), and the California Children and Families Act (First Five, Proposition 10). The changes would allow the funds to be used for additional purposes.

Budget Package Bills
Listed below are the bills that affect education.
| Bill | Chapter | Subject |
| --- | --- | --- |
| Assembly Constitutional Amendment (ACA) x3 1 | Res. Ch. 1 | Spending cap |
| ACAx3 2 | Res. Ch. 2 | Proposition 98 changes |
| Senate Bill (SB) x3 1 | 1 | 2009 Budget Act |
| SBx3 2 | 2 | Non-education budget changes including federal provisions |
| SBx3 4 | 12 | 2008 Budget Act changes, Proposition 98 |
| SBx3 8 | 4 | 2008 Budget Act changes, general government including mandates, employee compensation, and determination of the availability of federal funds |
| Assembly Bill (AB) x3 17 | 11 | Proposition 10 changes |
| SBx3 10 | 15 | Proposition 63 changes |
| ABx3 12 | 8 | Lottery changes |

What's Next?
The state is in an unusual position with a 2009–10 budget in place already in February 2009. However, we anticipate that the Legislative budget subcommittees will meet throughout the spring to discuss issues that have not been addressed in the budget package already enacted. For example, the subcommittees will discuss mandates and updated funding levels for federal programs. In addition, revised estimates of revenues and spending will be available in June. These discussions are likely to culminate in legislation to revise the 2009–10 budget, we hope just "on the margins."

If you have any program-specific questions regarding the impact of the budget package on a particular program, please utilize the Search CDE Funding Web page [http://www.cde.ca.gov/fg/fo/sf/] for CDE funding and contact information.

If you have any questions regarding the state education budget overall, please contact the Fiscal Policy Office by phone at 916-319-0821.

Sincerely,



JACK O'CONNELL

JO:ab

NOTICE: The guidance in this letter is not binding on local educational agencies or other entities. Except for the statutes, regulations, and court decisions that are referenced herein, this letter is exemplary, and compliance with it is not mandatory. (See Education Code Section 33308.5.)
Last Reviewed: Tuesday, February 28, 2017
Recently Posted in Editorials & Letters