November 30, 2012, Request for Reviewers Letter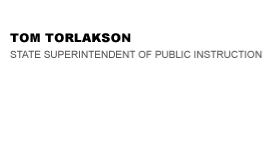 California Department of Education
Official Letter
California Department of Education
Official Letter
November 30, 2012
Dear County and District Superintendents, Charter School Administrators, and Interested Individuals and Organizations:
REQUEST FOR REVIEWERS TO EVALUATE SUPPLEMENTAL MATHEMATICS INSTRUCTIONAL MATERIALS ALIGNED TO THE COMMON CORE STATE STANDARDS
I am requesting your assistance in recruiting individuals to participate in the evaluation of supplemental mathematics instructional materials aligned to the Common Core State Standards (CCSS).
In 2012, pursuant to SB 140, the California Department of Education (CDE) conducted a review of supplemental instructional materials designed to cover the gaps between instructional materials currently used by school districts and the CCSS. During that process, the review of Category 2 supplemental instructional materials in mathematics was temporarily suspended in June 2012 due to a lack of qualified reviewers. Category 2 is for general submissions that can supplement any mathematics program currently being used by school districts.
Pursuant to AB 1719, which was signed by the Governor on September 27, 2012, the review of supplemental mathematics materials in Category 2 will be conducted in 2013. This review will be conducted pending the recruitment of sufficient reviewers to complete the review. There were 34 submissions in mathematics for Category 2 when the review was suspended. The CDE surveyed those publishers and found that 14 are interested in resubmitting to complete their review. This process will be limited to the programs identified by those publishers who submitted previously.
The CDE and State Board of Education (SBE) are seeking both teachers and content experts to review the supplemental materials. Content experts are defined as an individual with a Ph.D. degree in mathematics or a related field. The CDE will list on its Web site materials that are found to meet the criteria as resources that can help local educational agencies in their transition to the CCSS.
Reviewers will evaluate the mathematics supplemental instructional materials for alignment to the CCSS and the evaluation criteria approved by the SBE in January 2012. Reviewers will attend a one-day training held at the San Joaquin County Office of Education in February 2013. They will review supplemental instructional materials independently at home and will then reconvene in panels for deliberations and the preparation of a report of findings in April 2013.
The critical dates and location for the review are as follows:
Mathematics Category 2 Materials
Training: Friday, February 8, 2013
Deliberations: Thursday–Friday, April 18–19, 2013
San Joaquin County Office of Education
These dates are currently provisional and may be modified pending the number of submissions received and site availability. Travel costs for attending the above meetings will be reimbursed. While there is no stipend or honorarium provided for service as a reviewer, districts will be eligible for reimbursement of substitute costs for current classroom teachers for the days of meetings in Stockton.
The application process uses an online application form posted with more information on the CDE Supplemental Instructional Materials Review Web page at http://www.cde.ca.gov/ci/cr/cf/suptsupmatreview.asp. The deadline for submission of applications is January 3, 2013. Please forward this information to any and all qualified candidates in your schools or organizations who might be interested in serving on these panels. This application is not for individuals who wish to serve as reviewers for the 2014 Mathematics Primary Adoption. The application for adoption reviewers will be posted on the CDE Mathematics Instructional Materials Web page at http://www.cde.ca.gov/ci/ma/im/ in January 2013.
I encourage you to help us recruit qualified applicants for this important review. Thank you for your assistance and cooperation in disseminating this information.
If you have any questions regarding this review, please contact Kenneth McDonald, Education Programs Consultant, Curriculum Frameworks Unit, by phone at 916-319-0447 or by e-mail at kmcdonal@cde.ca.gov. You may also contact Cliff Rudnick, Administrator, Instructional Resources Unit, by phone at 916-319-0736 or by e-mail at crudnick@cde.ca.gov.
Sincerely,
Tom Torlakson
TT:km
2012-10517
Last Reviewed: Tuesday, August 22, 2017
Recently Posted in Editorials & Letters