CPA Program Grants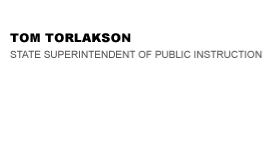 California Department of Education
Official Letter
California Department of Education
Official Letter
January 24, 2011
Dear County and District Superintendents and Charter School Administrators:
2010–11 CALIFORNIA PARTNERSHIP ACADEMIES PLANNING GRANTS
The California Department of Education (CDE) is pleased to announce the availability of funds through the California Partnership Academy (CPA) Program. This funding opportunity is provided through the Governor's Initiative on Career Technical Education Senate Bill 70 and is available for up to 50 grants.

Application materials are available on the CDE Funding Web page at http://www.cde.ca.gov/fg/fo/. For background information about the CPA model, please visit the CDE CPA Web page at http://www.cde.ca.gov/ci/gs/hs/cpagen.asp.
Please follow the guidelines below when responding to the Request for Application (RFA):
This RFA is only for comprehensive high schools serving at least grades ten through twelve, with a student population of greater than 350 students, and that plan to develop a programmatic and curricular foundation for a CPA during 2010–11.


This will be in preparation for implementation of a CPA program for grade ten in the fall semester of 2011–12.


Programs meeting these requirements may apply for $15,000 of planning grant funding.


Planning grantees showing evidence of substantial progress towards successful implementation of a CPA for fall 2011, based on a Planning Grant Progress Report to be submitted by May 20, 2011, will qualify for first year CPA implementation funding of up to $42,000 in 2011–12.
If you have any questions regarding this subject, please contact Karen Shores, Education Programs Consultant, High School Transformation Unit, by phone at 916-319-0478 or by e-mail at kshores@cde.ca.gov [Note: this contact information is no longer valid. For questions, please call the High School Innovations and Initiatives Office at 916-319-0893.]

Sincerely,

Tom Torlakson

TT:ks

cc: High School Principals
Last Reviewed: Thursday, February 9, 2017
Recently Posted in Editorials & Letters