Classified School Employee of the Year Program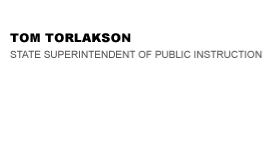 California Department of Education
Official Letter
California Department of Education
Official Letter
February 18, 2011
Dear County Superintendents:
2011 CLASSIFIED SCHOOL EMPLOYEE OF THE YEAR PROGRAM
I am pleased to invite each County Office of Education (COE) to participate in the 2011 Classified School Employee of the Year (CSEY) Program. The CSEY Program highlights the contributions of classified school employees who support the education of California's public school students in preschool through grade twelve. The program seeks to identify six exemplary classified school employees throughout California working in the areas of: Child Nutrition; Maintenance, Operations and Facilities; Office and Technical; Para-Educator and Instructional Assistance; Support Services and Security; and Transportation.

Eligibility Criteria
Eligibility for the 2011 CSEY Program is limited to candidates who are successful as finalists in their local county process and meet the following minimum criteria:
Current classified employee of a California public school (preschool through grade twelve), including charter schools, school districts, and COEs


Rank and file employee, not in a management or supervisory position


Minimum of five years of service in nomination category, with no minimum full-time equivalent

County Selection Process
Each COE is encouraged to submit one candidate in each of the six categories for consideration by the state selection committee. COEs identify their nominees through a local selection process determined by each COE. The California Department of Education (CDE) encourages COEs to collaborate with employee organizations and school districts in the local selection process. The CDE encourages participation in the CSEY Program by all counties; however, participation is at the discretion of each COE.

Nominations for the CSEY Program can only be submitted by a COE. Nominations will not be accepted directly from schools, school districts, or other organizational entities.
Applications must be postmarked by Monday, March 11, 2011. The CSEY program description, timeline, eligibility criteria, and nominee instructions and forms are available on the CDE CSEY Web page at http://www.cde.ca.gov/ta/sr/cl.

Statewide Selection Process
The CDE will convene a selection committee to evaluate the nominations. The recipients of the 2011 CSEY Awards, in each of the six categories, will be announced in April 2011. There will be one awardee in each of the six categories.

I apologize for the late notice. My staff, however, has been in recent contact with your CSEY County Coordinators.

If you have any questions regarding the CSEY Awards Program, please contact Craig Cheslog, Principal Advisor to the State Superintendent of Public Instruction, Superintendent's Initiatives Office, by phone at 916-319-0554 or by e-mail at ccheslog@cde.ca.gov [Note: the preceding contact information is no longer valid. Please contact Patricia McLeod, Awards Unit at 916-319-0555 or pmcleod@cde.ca.gov.

Tom Torlakson

TT:ccc
cc: CSEY County Coordinators
Last Reviewed: Friday, February 17, 2017
Recently Posted in Editorials & Letters