Improving Access to Summer Meals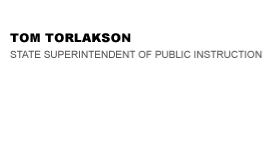 California Department of Education
Official Letter
California Department of Education
Official Letter
April 21, 2011
Dear County and District Superintendents and Direct-funded Charter School Administrators:
IMPROVING ACCESS TO SUMMER MEALS
I am asking you to take a few small steps to ensure that your students have access to nutritious meals during the summer so they can return to school healthy and ready to learn. With more children going hungry every day, I encourage you to do your part in feeding children when school is out for the summer break. Hungry children simply cannot learn.
The U.S. Department of Agriculture reports that the number of families struggling to put food on the table has skyrocketed. In addition, recently released data from the California Health Interview Survey reports high levels of food insecurity and hunger in California. There are over six million children attending primary and secondary schools in California. Over three
million participate in the National School Lunch Program (NSLP) daily, and more children continue to enroll in the NSLP given the current economic conditions.
It is imperative that schools help families stretch their food dollars by offering students access to nutritious meals during the long summer months.

Nutrition's Link to Academic Success
Research indicates a link between nutritious diets and children's mental alertness and cognitive development. Research also suggests that hunger during the summer is increasing, thus interfering with students' development. Children who eat nutritious meals and participate in safe activities during the summer are more creative and productive at school and at home.
The California Department of Education (CDE) continues its efforts to close the achievement gap to ensure that all students are equally prepared academically. Research shows that low-income students lose an average of two months of reading achievement over the summer.
To move forward in closing the achievement gap for these students, many of you offer additional academic support during the summer. Summer meal programs enhance these enrichment activities, which improves student attendance and engagement.

Summer Meal Programs
The CDE administers two summer meal programs that provide nutritious meals for disadvantaged children: the Summer Food Service Program (SFSP) and the Seamless Summer Feeding Option (SSFO). Unfortunately, only 21 percent of eligible students participated in a summer meal program last summer. It is extremely important that these programs become more accessible to our students. I strongly encourage schools to participate in one of these summer meal programs as a way to help close the achievement gap.

A District's Best Practice
Many districts have sharply reduced their summer school offerings due to budget cuts. However, one district has taken steps to prevent these cutbacks from reducing the community's access to summer meals.
Specifically, the district sent a letter to all principals in the district last spring indicating that if at least 50 percent of the students enrolled in their schools were eligible for free and reduced-price meals, they were required to offer summer meals at their school.

What Can You Do?
Locate your summer school sessions at sites where at least 50 percent of students enrolled are eligible for free or reduced-price meals. By establishing summer schools at these sites, you will be able to provide meals to students attending summer school as well as children in the surrounding community.


Volunteer your school sites as locations for summer meals if at least 50 percent of students enrolled are eligible for free and reduced-price meals.


Expand access to summer meal programs by supporting operators at sites throughout the community as either a program sponsor or a meal vendor. Many schools coordinate with recreation districts and community organizations to provide their students with summer meals in safe settings when local schools close for the summer.


Share information with students and parents in June about where and when summer meal sites will operate nearby. Recently enacted federal law (the Healthy and Hunger-Free Kids Act of 2010) requires that school food authorities participating in the school lunch program distribute information to parents regarding the availability and location of summer food service program meals. This is especially important in districts that expect to have truncated summer school sessions this year.

Resources
To make promotion of summer meal sites easier, the CDE has created an interactive Web page with a map of California that lists these sites. You can find links to information about summer meal service sites, including the interactive map, on the CDE Food Programs Web page at http://www.cde.ca.gov/ds/sh/sn/#summer.
The CDE is offering competitive grants of up to $15,000 per school site to help start or expand summer meal programs. Applications are due May 2, 2011. You can find information about the grant on the CDE Funding Web page at http://www.cde.ca.gov/fg/fo/.
If you have questions regarding the SFSP, please contact one of the Summer Food Specialists in the Nutrition Services Division:
If you have any questions regarding the SSFO or the State Meal Mandate, please contact:
Donna Reedy, School Nutrition Program Unit Specialist, by phone at 916-327- 5866 or 800-952-5609 or by e-mail at dreedy@cde.ca.gov [Note: the preceding contact person is no longer available. For more information, contact Niki Maples by phone at 916-322-3005 or by e-mail at nmaples@cde.ca.gov]
Thank you in advance for considering what you can do to increase the number of California's children receiving healthy, nutritious meals during the summer months.
Sincerely,
Tom Torlakson
Last Reviewed: Wednesday, January 25, 2017
Recently Posted in Editorials & Letters