Pertussis Immunization Requirement for Students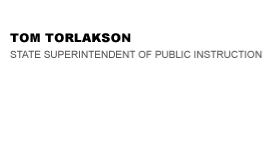 California Department of Education
Official Letter
California Department of Education
Official Letter
Dear County and District Superintendents and Charter School Administrators:
PERTUSSIS IMMUNIZATION REQUIREMENT FOR STUDENTS IN GRADES SEVEN THROUGH TWELVE
Pertussis, also known as whooping cough, is a highly contagious disease that can be debilitating at any age and lethal to infants. The pertussis epidemic, which caused the disease in more than 9,000 individuals in 2010, is still with us in California. Pertussis infections occur year-round but typically peak over the summer and fall, causing widespread illness and absenteeism in students and school staff. Vaccination offers prompt protection against pertussis.
As you are aware, Assembly Bill 354 was signed into law in September 2010. As a result, students entering or advancing to grades seven through twelve in the 2011–12 school year are required to be immunized with a pertussis vaccine booster called Tdap. The new requirement goes into effect July 1, 2011, for one year and affects all students—current, new, and transfers—in public and private schools.
I want to encourage you to inform parents of students in grades six through eleven, school administrators, school nurses, clerks, and other school officials assisting with health records of this new requirement. Time is growing short for students in the affected grades to be vaccinated and provide proof of vaccination to their schools. After July 1, 2011, students attempting to enter grades seven through twelve who do not have proof of a Tdap vaccination (or a written medical or personal belief exemption specific to Tdap on file) should not be permitted to enter school until the requirement is met. This new requirement does not affect summer school.
Please be aware that schools must report on the Tdap (pertussis immunization) status of all students entering grades seven through twelve on the California Department of Public Health (CDPH) Shots for School Web site at http://www.shotsforschool.org/

this fall. Online reporting of the Tdap Immunization Assessment of Seventh Through Twelfth Grade Students will open in August 2011, and reports are due by December 1, 2011. Information about the reporting requirement will be presented in a Webinar on May 26, 2011, at 2:00 p.m. Go to the CDPH Tools for Schools Web page at http://www.shotsforschool.org/toolsforschools.html , both to register for the Webinar and for periodic updates about the reporting requirement. [Note: the preceding link and information are neither active nor valid.]
In the remaining weeks prior to summer recess, I encourage you to:
Work with your local health department to identify local resources for pertussis vaccinations.


Advise students to get their Tdap immunization now if they have not yet done so—pertussis doesn't take a summer vacation. Encourage them to check with their doctor if they are unsure whether they have already been immunized.


Inform parents of students in grades six through eleven of the new requirement and the process they should use to provide proof of their children's pertussis vaccination.


Use the county/district/school robocall system now (before school is out for summer break), in the middle of summer, and the week before school starts in the fall to remind parents of the new pertussis requirement.


Consider bringing in district school nurses or health clerks a couple of days before school starts in the fall to process pertussis vaccination records received during the summer break, and thereby ensure a smooth first day of school.
The law changes for the 2012–13 school year and beyond. On July 1, 2012, AB 354 will require only students who are entering or advancing into grade seven to be immunized with Tdap.
The California Department of Education (CDE) and the CDPH are working closely together and have provided tools and resources for schools to assist in communication, documentation, and reporting procedures on the CDPH Shots for School Web site at http://www.shotsforschool.org/

.
If you have any questions regarding this subject, please contact Dr. Eileen Yamada, Public Health Medical Officer, CDPH Immunization Branch, by phone at 510-620-3737 or by e-mail at TdapLaw@cdph.ca.gov, or Linda Davis-Alldritt, School Nurse Consultant, CDE Coordinated School Health and Safety Office, by phone at 916-319-0284 or by e-mail at ldavisal@cde.ca.gov [Note: The preceeding contact information is no longer valid]. Please contact the Coordinated School Health and Safety Office directly by phone at 916-319-0914. You can also visit the CDE Health Services and School Nursing Web page at http://www.cde.ca.gov/ls/he/hn/.
Sincerely,
Tom Torlakson
TT:lda
cc: Private School Administrators
Last Reviewed: Thursday, October 12, 2017
Recently Posted in Editorials & Letters