Title II, Part A, Administrator Training Program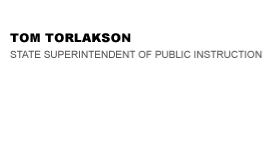 California Department of Education
Official Letter
California Department of Education
Official Letter
July 6, 2011
Dear County and District Superintendents and Charter School Administrators:
TITLE II, PART A, ADMINISTRATOR TRAINING PROGRAM
[Note: this program is no longer administered and it is possible that information contained in this letter may not be current.]
The California Department of Education (CDE) is pleased to announce the opportunity to apply for federal Title II funds for the Administrator Training Program (ATP), for local educational agencies (LEAs) and direct-funded charter schools, to provide training for principals and assistant/vice principals. The Title II online application for ATP funding is available on the CDE Administrator Training Web page at http://www.cde.ca.gov/pd/ai/tg/.
Background
The 2011 California State Budget authorized a portion of federal Title II, Part A funds to be used for the ATP. The ATP, with its use of State Board of Education (SBE)-approved training providers, meets the requirement of the Elementary and Secondary Education Act (ESEA) of increasing student academic achievement through strategies to improve principal
quality and effectiveness. This training ensures the leadership, infrastructure, and support for full implementation of effective instructional programs.
The six areas of training included in the ATP are:
School financial and personnel management


Core academic standards


Curriculum frameworks and instructional materials


The use of pupil assessment instruments, specific ways of mastering the use of assessment data from the Standardized Testing and Reporting (STAR) Program, and school management technology to improve pupil performance


Instructional leadership and management strategies


Extension of the knowledge, skills, and abilities acquired in the preliminary administrative preparation program

Application for Local Educational Agencies Administrator Training Program Funding
A school district, direct-funded charter school, or county office of education may apply for funding by completing the online application available on the Management System for Administrator Training (MSfAT) Web site at http://www.ab430training.org/. The instructions for completing the online application are available on the CDE ATP Instructions Web page at http://www.cde.ca.gov/fg/fo/r12/atp08cvltrinst.asp [Note: the Administrator Program is no longer administered and the link is no longer active].
Training Requirements and Funding
To receive funding, the LEA must assure that each principal and assistant/vice principal, for which funding has been received, completes 80 hours of institute training and 80 hours of practicum within the grant period of July 1, 2011, to September 1, 2013. An initial payment of 50 percent of the grant award will be issued once all required documentation is received. A second payment of 50 percent will be issued once all 160 hours of training, required for both the institute (80 hours) and practicum (80 hours), and online survey are completed and entered into the MSfAT. Reporting training requirements for the program will be made through an online Web-based management system that will enable LEAs to access, report, and validate data. The first step in using this management system will be through the online application for funding.
Use of State Board of Education-Approved Training Providers
LEAs are required to use SBE-approved training providers. A list of providers may be found on the MSfAT Web site at http://www.ab430training.org/.
If you have any questions regarding program issues, please contact Judy Sinclair, Education Programs Consultant, Professional Learning Support Division, by phone at 916-323-5846 or by e-mail at jsinclair@cde.ca.gov [Note: the preceding contact information is no longer valid.]
If you have any questions regarding fiscal issues, please contact Shoshannah Fuentes, Associate Governmental Program Analyst, Administrative and Fiscal Services Office, by phone at 916-323-1318 or by e-mail at sfuentes@cde.ca.gov. [Note: the preceding contact information is no longer valid.]
Sincerely,
Tom Torlakson
TT:sf
Last Reviewed: Thursday, October 12, 2017
Recently Posted in Editorials & Letters
Eric Paredes Sudden Cardiac Arrest Prevention Act (added 11-Dec-2017)
Letter to County and District Superintendents, Charter School Administrators, and Public and Private School Principals regarding Assembly Bill 1639: Eric Paredes Sudden Cardiac Arrest Prevention Act.