Invitation to Food Distribution Program Webinars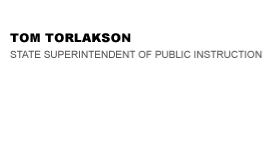 California Department of Education
Official Letter
California Department of Education
Official Letter
Dear County and District Superintendents:
INVITATION TO FOOD DISTRIBUTION PROGRAM WEBINARS
The Nutrition Services Division's Food Distribution Program (FDP) has served districts operating the National School Lunch Program and Summer Food Service Program for over 60 years by providing U.S. Department of Agriculture (USDA) Foods and Department of Defense fresh fruit and vegetables. In an ongoing effort to continue providing excellent customer service to our agencies, we are conducting a series of Webinars which started in May 2011 and will continue through October 2011.
The next two Webinars introduce the avenues for recipient agencies to receive USDA Foods through the State Distribution Centers (SDCs). Specifically, we will describe how to participate as a Warehouse Agency or as a State Cooperative (Co-op) Member. The Webinars will provide a better understanding on how our cost-effective food distribution services can assist in stretching your valuable cafeteria funds. Please encourage your School Business Officials, Food Service Directors, and their staff to attend. To best fit your busy schedule, the FDP will offer each Webinar twice. The dates and times are:
Webinar Schedule
Participating as a Warehouse Agency
Participating as a State Co-op Member
Session I
Tuesday, August 30, 2011
2:00 to 3:00 p.m.
Tuesday, October 25, 2011
2:00 to 3:00 p.m.
Session II
Wednesday, August 31, 2011
9:30 to 10:30 a.m.
Wednesday, October 26, 2011
9:30 to 10:30 a.m.
Please see the enclosed Webinar registration forms for details on how to register. Access instructions will be e-mailed one week prior to each Webinar.
If you have any questions regarding this subject, please contact Sherry Tam, Child Nutrition Consultant, Commodity Distribution Unit, by phone at 916-324-9875 or by e-mail at stam@cde.ca.gov.
Sincerely,
Tom Torlakson
TT:st
Enclosure 1 [http://www.cde.ca.gov/nr/el/le/documents/webinarregform.pdf] (PDF)
Enclosure 2 [http://www.cde.ca.gov/nr/el/le/documents/webinarregformco-op.doc] (DOC)
Last Reviewed: Tuesday, July 25, 2017
Recently Posted in Editorials & Letters