Work Experience Education and Work Permits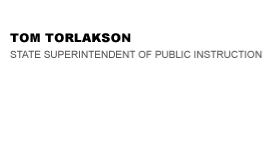 California Department of Education
Official Letter
California Department of Education
Official Letter
Dear County and District Superintendents and Charter School Administrators:
WORK EXPERIENCE EDUCATION AND WORK PERMIT AUTHORIZATION
The California Department of Education (CDE) is pleased to announce the adoption of new and amended California Code of Regulations, Title 5 (5 CCR), along with new work permit forms. The State Superintendent of Public Instruction (SSPI) and the State Board of Education (SBE) recently adopted rules and regulations necessary to clarify the standards set by the department in order to better support local educational agencies (LEAs) in Work Experience Education (WEE) programs and regulations associated with the issuance of work permits.
These positive changes include: (1) clarification on WEE statewide program standards; (2) updated program terminology; (3) incorporated by reference the Statement of Intent to Employ a Minor and Request for Work Permit/Certificate of Age (CDE Form B1-1, revised July 2011) as a Certificate of Age; and (4) clarification of work permit requirements pertaining to minors in unpaid training, volunteer, or in-school placement positions.
In light of these recent changes, LEAs are required to update letters of authorization for school personnel responsible with the issuance of work permits to California minors (California Education Code Section 49110) and have on file with the CDE an updated WEE Secondary District Plan (5 CCR 10070). If your WEE Secondary District Plan has not been updated with the CDE within the past 3 years, please submit an updated plan aligned with existing laws and regulations by Friday, December 9, 2011, to:
Kimberly B. Born, Education Programs Consultant
High School Transformation Unit
Secondary, Career, and Adult Learning Division
[Note: the preceding contact has been changed. The current contact is: Erle Hall, Education Programs Consultant, Career Tech Ed Leadership & Instructional Support Office, Career & College Transition Division.]
California Department of Education
1430 N Street, Suite 4503
Sacramento, CA 95814-5901
To obtain a copy of the updated Secondary District Plan for WEE template and application or for additional questions, please contact Erle Hall by phone at 916-323-2564 or by e-mail at ehall@cde.ca.gov.
Please forward this letter to all high school principals in the district.
Sincerely,
Tom Torlakson
TT:pa
Last Reviewed: Tuesday, August 22, 2017
Recently Posted in Editorials & Letters