California Partnership Academies Grants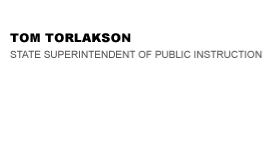 California Department of Education
Official Letter
California Department of Education
Official Letter
October 10, 2011
Dear County and District Superintendents and Charter School Administrators:
2011–12 CALIFORNIA PARTNERSHIP ACADEMIES
CLEAN TECHNOLOGY AND RENEWABLE ENERGY GRANTS
The California Department of Education (CDE) is pleased to announce the availability of funds through the California Partnership Academies (CPA) Program. This funding opportunity is provided through Proposition 98 General Funds, legislated through Senate Bill 1 (Chapter 2, Statutes of 2011, First Extraordinary Session), and is available for up to 21 grants in Clean Technology and Renewable Energy.
Application materials are available on the CDE Funding Web page at http://www.cde.ca.gov/fg/fo/. For background information about the CPA model, please visit the CDE CPA Web page at http://www.cde.ca.gov/ci/gs/hs/cpagen.asp.
Please follow the guidelines below when responding to the Request for Application (RFA):
This RFA is only for comprehensive high schools serving at least grades nine through twelve, with a student population of sufficient size to accommodate a fully-implemented school-within-a-school of at least 150 students.


There are two options for this application:



Existing "green" academies currently funded through Assembly Bill 519 or SB 70, whose funding is scheduled to expire in 2011–12 or 2012–13, and who wish to continue to operate a CPA program, may apply as "continuing" academies.


Schools wishing to start a new academy in 2012–13, starting with grades nine and ten in the first year of implementation, may apply as "new" academies.



All successful applicants will receive a planning grant in 2011–12 for $15,000.


Planning grantees showing evidence of substantial progress towards successful implementation of a CPA for fall 2012, based on a Planning Grant Progress Report to be submitted by May 18, 2012, will qualify for CPA implementation funding in 2012–13.
If you have any questions regarding this RFA, please contact Karen Shores, Education Programs Consultant, High School Innovations and Initiatives Office, by phone at 916-319-0478 or by e-mail at kshores@cde.ca.gov. [Note: the current contact person for this program is Jerry Winthrop, who can be reached by phone at 916-319-0457 or by e-mail at jwinthrop@cde.ca.gov.].
Sincerely,

Tom Torlakson

TT:ks

cc: High School Principals
Last Reviewed: Friday, February 3, 2017
Recently Posted in Editorials & Letters