Assembly Concurrent Resolution 162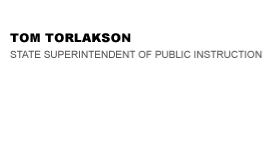 California Department of Education
Official Letter
California Department of Education
Official Letter
October 18, 2011
Dear County and District Superintendents, Charter School Administrators, and Special Education Local Plan Area Directors:
IMPLEMENTATION OF ASSEMBLY CONCURRENT RESOLUTION 162
Each year, October is designated as National Disability Employment Awareness Month. In California, Assembly Concurrent Resolution 162 was passed to designate the second week in October as Disability History Week. To commemorate the importance of these designations, the California Department of Education (CDE) will institute a series of activities at its headquarters in Sacramento.
The purpose of this letter is to promote awareness of these activities as well as to provide schools with resources available to be used in curriculum and social activities. The list of resources that are included with this letter is meant to assist districts in meeting the requirements of ACR 162 in developing materials for educating students about the important contributions of people with disabilities and the importance of the disability rights movement.
Raising awareness about disabilities is about the protection of students with disabilities from discrimination or harassment. California Education Code (EC) protects students from discrimination or harassment based on nationality, race, ethnicity, religion, or disability. The purpose of these EC sections is to ensure the right of all students in California public schools to participate fully in the educational process, as stated in EC sections 200 and 201. In addition, EC Section 220 specifically prohibits discrimination against students on the "basis of disability, gender, nationality, race or ethnicity, religion, sexual orientation" in any school programs or activities.
The CDE provides guidance to local school districts on their duty to protect students in public schools from discrimination on the CDE Duty to Protect Students Web page at http://www.cde.ca.gov/re/di/eo/dutytoprotect.asp. This Web page includes citations of additional EC sections that ensure access to quality education, which is a fundamental right of every student and is fully guaranteed and protected by the California Constitution.
It is my hope that schools can use resources like these to help promote awareness of the diversity within their communities and help reduce incidents based on misunderstanding and intolerance of people with disabilities.
If you have any questions regarding disability history and awareness, please contact Linda Wyatt, Consultant, Special Education Division, by phone at 916-322-3254 or by e-mail at lwyatt@cde.ca.gov.
Sincerely,
Tom Torlakson
TT:km

Attachment
Links to national and state organizations involved with disabilities that have Web site resources that can be used as curriculum materials. Several of these organizations can provide presenters to make presentations about disability history and awareness:
American Printing House for the Blind
Creates educational, workplace, and independent living products and services for people who are visually impaired.
http://www.aph.org/

Autism Society
Exists to improve all the lives affected by autism.
http://www.autism-society.org/

California Council of the Blind
Improves the full independence and equality of opportunity for all blind and visually impaired Californians.
http://www.ccbnet.org/

California Educators of the Deaf and Hard of Hearing
Dedicated to the pursuit of educational excellence of deaf and hard-of-hearing children.
http://www.cal-ed.org/

California Foundation for Independent Living Centers—YO!
YO! connects, organizes, and educates youths with disabilities. YO! offers youth leadership opportunities, social networks, resources, and more.
http://www.yodisabledproud.org/organize/disability-history-week.php

Center for Applied Special Technology
Expands learning opportunities for all individuals, especially those with disabilities, through the research and development of innovative, technology-based educational resources and strategies.
http://www.cast.org/

Disability History Association
Promotes the study of disabilities.
http://www.dishist.org/

Beyond Affliction: The Disability History Project
Four-hour documentary radio series about the shared experiences of people with disabilities and their families since the beginning of the nineteenth century.
http://www.npr.org/programs/disability/ [Note: link is no longer active.]
DRM Web Watcher
Established to promote and improve awareness, availability, and accessibility of information that can help people with disabilities live, learn, love, work, and play independently.
http://www.disabilityresources.org/HISTORY.html [Note: link is no longer active.]
IMPACT
All-volunteer, nonprofit organization of parents, teachers, and professionals serving deaf and hard-of-hearing children.
http://www.impactfamilies.org/

Learning Disabilities Association of California
Promotes and supports the education and general welfare of children and adults of potentially normal intelligence who manifest learning, perceptual, and/or behavioral handicaps.
http://www.ldaca.org/

Museum of Disability History
Dedicated to the collection, preservation, and display of artifacts pertaining to the history of people with disabilities.
http://www.museumofdisability.org/

National Dissemination Center for Children with Disabilities
Serves as a central source of information on disabilities in infants, toddlers, children, and youths.
http://www.parentcenterhub.org/nichcy-resources/ [Note: the preceding link is no longer active and this information is no longer available through this organization. The information is now provided by the Center for Parent Information and Resources at http://www.parentcenterhub.org/nichcy-resources/

.]
National Federation of the Blind
Improves blind people's lives through advocacy, education, research, technology, and programs encouraging independence and self-confidence.
http://www.nfb.org/

National Organization on Disability
Promotes the full participation of America's 54 million people with disabilities in all aspects of life.
http://www.nod.org/

UC Davis MIND Institute
Provides education outreach to parents, patients, educators, and the community.
http://www.ucdmc.ucdavis.edu/mindinstitute/education/

Materials about the Disability Rights Movement
The Disability Rights Movement
(Smithsonian National Museum of American History)
Looks at the efforts of people with disabilities, and their families and friends, to secure the civil rights guaranteed to all Americans.
http://www.americanhistory.si.edu/disabilityrights/exhibit.html

Disability History Timeline
A select list of national and international milestones highlighting people, events, and legislation that affect disability rights.
http://isc.temple.edu/neighbor/ds/disabilityrightstimeline.htm [Note: link is no longer active. For a disability history timeline, visit http://www.yodisabledproud.org/organize/docs/PRIDE/5_High_School/Unit_3_High/3_1h-History_Timeline.pdf]

U.C. Berkeley Disability Rights and Independent Living Movement
Sources that explore the social and political history of the disability rights movement from the 1960's to the present.
http://bancroft.berkeley.edu/collections/drilm/

Federal agencies involved with disabilities
Office of Special Education and Rehabilitative Services
Supports programs that help educate children and youths with disabilities, provides for the rehabilitation of youths and adults with disabilities, and supports research to improve the lives of individuals with disabilities.
http://www2.ed.gov/about/offices/list/osers/index.html

U.S. Department of Education
Promotes student achievement and preparation for global competitiveness by fostering educational excellence and ensuring equal access.
http://www.ed.gov/

U.S. Department of Justice
Provides information about the Americans with Disabilities Act.
http://www.ada.gov/

Disability.gov
Provides an interactive, community-driven information network of disability-related programs, services, laws, and benefits.
https://www.disability.gov/

Social Security Administration
Provides information about disability benefits and how to apply.
http://www.socialsecurity.gov/applyfordisability/

State agencies involved with disabilities
California Department of Developmental Services
Provides services and support to individuals with developmental disabilities

.
http://www.dds.ca.gov/

California Department of Education
Serves our state by innovating and collaborating with educators, schools, parents, and community partners.
http://www.cde.ca.gov/index.asp
California Department of Health Care Services
Preserves and improves the health care status of all Californians.
http://www.dhcs.ca.gov/Pages/default.aspx

California Department of Rehabilitation
Works in partnership with consumers and other stakeholders to provide services and advocacy resulting in employment, independent living, and equality for individuals with disabilities.
http://www.dor.ca.gov/

California Employment Development Department
Connects and supports job seekers and employers.
http://www.edd.ca.gov/

Last Reviewed: Friday, April 28, 2017
Recently Posted in Editorials & Letters