Proposition 39 Comment Opportunity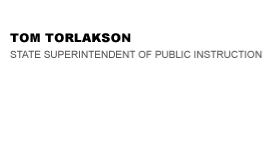 California Department of Education
Official Letter
California Department of Education
Official Letter
Dear County and District Superintendents and Charter School Administrators:
PROPOSITION 39 COMMENT OPPORTUNITY
County and district superintendents who provided a charter school with a facility in the 2009–10 school year (July 1, 2009, through June 30, 2010), as authorized under Proposition 39 (California Education Code [EC] Section 47614), have the opportunity to review and respond to the information (per-square-foot data) reported to the California Department of Education (CDE) by select charter schools. This data is available on the CDE Proposition 39 and Charter Schools Web page at http://www.cde.ca.gov/sp/cs/as/proposition39.asp by selecting the per-square-foot charge Microsoft Excel file.
Proposition 39, introduced on the November 2000 ballot, amended EC Section 47614 with the intent that public school facilities should be shared fairly among all public school pupils, including those in charter schools.
The State Board of Education adopted regulations (Title 5 California Code of Regulations sections 11969.1–11969.4 and 11969.6–11969.11) to define key provisions. These regulations also require the following:
Each charter school that received facilities under EC Section 47614 shall report the persquare-
foot charge paid in the current fiscal year to the CDE.


The CDE shall post the per-square-foot charge on its publicly accessible Web site.


The CDE shall provide school districts the opportunity to provide additional information
regarding the per-square-foot charge calculation.
If you would like to submit a comment, please contact Celina Torres, Education Programs Consultant, Charter Schools Division, by e-mail at ctorres@cde.ca.gov. If you have questions regarding this subject, please contact Ms. Torres by phone at 916-327-5929. [Note: the preceding contact information is no longer correct. Please contact the Charter Schools Division by phone at 322-6029 for information.]
Sincerely,
Tom Torlakson
TT:ct
Last Reviewed: Thursday, October 12, 2017
Recently Posted in Editorials & Letters