CA School Recognition Awards Ceremony Cancellation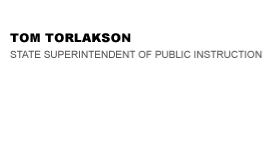 California Department of Education
Official Letter
California Department of Education
Official Letter
April 29, 2011
MAY 2011 CALIFORNIA SCHOOL RECOGNITION
AWARDS CEREMONY CANCELLATION
In recent years, honorees of the California School Recognition Program, including Distinguished Schools, Blue Ribbon Schools, and Title I Academic Achievement Award Schools have received their awards during a much-anticipated ceremony held at the Disneyland Hotel in Anaheim. The celebration was the culmination of months, even years of work by school communities to improve student performance and to close the achievement gap.
This year, however, our state's budget crisis will affect even this joyous program. In light of the fiscal emergency facing our schools and my decision to restrict nonessential state travel in a way similar to the Governor's recent Executive Order, I have made the difficult decision to cancel this year's awards event.
Although the ceremony itself is underwritten by generous sponsors, the event does require staff time and travel costs. While we already had significantly reduced the resources devoted to this event, current circumstances forced me to reconsider.
This difficult but necessary step will result not only in significant savings, but will also relieve districts of making an equally difficult decision whether to spend scarce funds to allow school staff to attend. Some have called to express concerns about their ability to participate in the event.
I'm sure you will agree that these are extraordinary times calling for extraordinary sacrifices, which districts, schools, teachers, and parents are making every day to serve California's children. Trying to find solutions to this fiscal emergency remains my top priority. I will continue to work each day to fight on behalf of our students and our schools.
If you have any questions regarding this subject, please contact Craig Cheslog, Principal Advisor to the State Superintendent of Public Instruction, Superintendent's Initiatives Office, by phone at 916-319-0554 or by e-mail at ccheslog@cde.ca.gov [Note: the preceding contact information is no longer current. Please contact Jason Spencer by phone at 916-319-0800 or by e-mail at jaspencer@cde.ca.gov.].
I look forward to the day when the state's financial situation allows me to reinstate this wonderful event to recognize deserving teachers, classified employees, and administrators for their exemplary accomplishments.
Sincerely,
Tom Torlakson
TT:ccc
Last Reviewed: Tuesday, July 25, 2017
Recently Posted in Editorials & Letters